Mon, Aug 29, 2022 at 2:20PM
---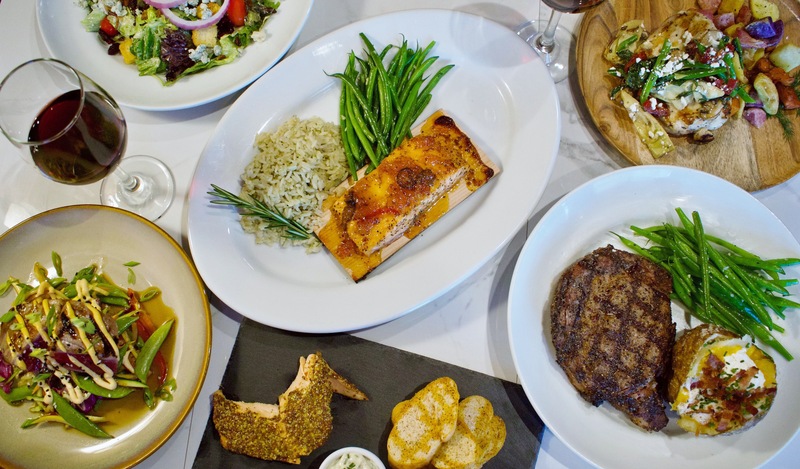 Jacksonville is a vibrant city with a varied dining scene, and visitors and locals can experience so many different flavors and culinary styles when they go out to eat. If you're in the mood for seafood, you're in luck! A huge array of unique and high-quality seafood restaurants in Jacksonville have their own distinct style to offer their guests.
Stonewood Grill & Tavern is one of the most beloved restaurants near Jacksonville, serving seafood as well as many other delicious entrées, appetizers, beverages, and desserts. However, there's something very specific that sets Stonewood apart from the rest: entrée complements.
How to Elevate Your Dining Experience at Restaurants Near Jacksonville with Entrée Complements
Any entrée you order during your trip to Stonewood is sure to satisfy with rich flavors and fresh, nutritious ingredients. But what if you could take your meal to the next level to make it truly unforgettable? The next time you visit Stonewood with your family and friends, don't hesitate to give one of our signature entrée complements a try.
Oak Grilled Shrimp
Some people prefer turf over surf for their entrée, but now you can enjoy your chicken or steak meal with some fresh Oak Grilled Shrimp to complement the flavors perfectly. You could even top a seafood dish with this entrée complement to enjoy a variety of ocean flavors all at once!
Bleu Cheese Crumbles
Everyone knows that some cheese on top makes any meal better, but the type of cheese can make a big difference. If you're a bleu cheese fan, elevate your chicken, seafood, or steak entrée with some fresh bleu cheese crumbles to create something entirely your own.
Crab Crusted Topping
One of the most interesting ways to elevate your meal with an entrée complement is by switching up the texture. Want to add a little bit of crunch to your seafood, steak, or chicken dish? Add our signature Crab Crusted Topping to any entrée and enjoy an exciting burst of fresh, seasoned crab flavor along with a delightfully crisp and crunchy texture.
Sauteéd Button Mushrooms
There are a few reasons why we recommend sauteéd button mushrooms to our guests when they're wondering which entrée complement to choose. Not only are they pan-seared and seasoned to perfection to elevate the flavor profile of any dish, but they also add some essential nutrients to make your Stonewood meal that much healthier and more satisfying.
Mediterranean Topping
You may not be able to go on vacation year-round, but you can always take your taste buds on a quick trip to the Mediterranean with our delicious Mediterranean Topping. The variety of spices and oils included in this topping will take any entrée to a totally different place, even while you're still here in Florida.
What Kind of Entrée Works Best with Entrée Complements?
You can add our entrée complements to any dish and enjoy an incredible meal with family and friends! It all comes down to what type of entrée you prefer. If you're unsure if an entrée complement will work with your dish of choice, just ask your server for their recommendation.