Wed, Jan 25, 2023 at 6:55AM
---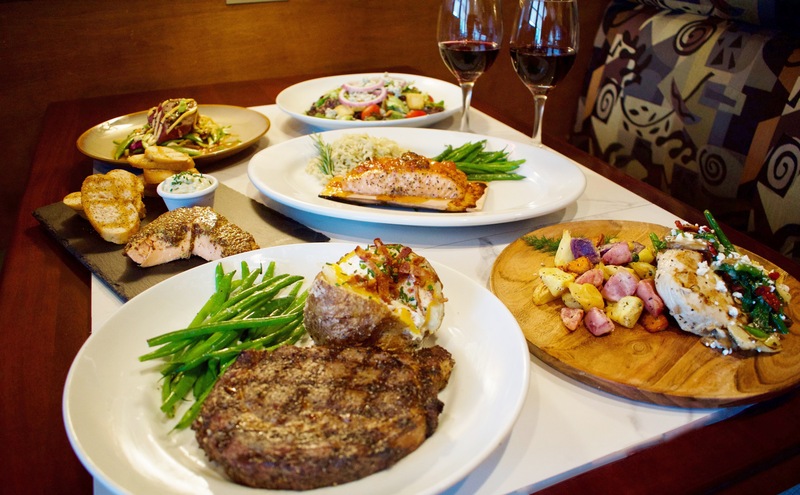 It's a fresh, new year and time to celebrate new beginnings. Perhaps your yearly resolutions have you looking to expand your horizons when it comes to flavorful food. Each meal is a new opportunity to turn over a new leaf and try something luxurious or unique.
Stonewood Grill is one of the Sarasota restaurants pulling out all the stops for customers. The always-exciting menu is overflowing with delicious dishes that are the perfect way to ring in the New Year with style — and a bit of indulgence, too.
Wine and Dine
What New Year's celebration could be complete without a bottle of wine? Stonewood's wine list is excessive in the best way, featuring wines from every corner of the world to fit every palate.
But the most festive wine making the rounds to kick off the new year? Sparkling. Stonewood features some demure but delicious by-the-glass options from France and Italy. Or you can go total luxury and enjoy the Piper-Heidsieck Cuvee, a brut from Champagne, France, that's begging to be opened in an unbridled celebration of life.
You can effortlessly pair your favorite wine with your soon-to-be-favorite entree. If you're interested in the bubbly route, Stonewood's light but flavorful Shrimp and Scallops dish complements the sparkling to perfection. In contrast, the Sweet Tea Brined Pork Chop could be the perfect companion if you'd like to sip on a bolder red.
Did Someone Say Steak?
Stonewood isn't just one of the best restaurants for incredible dining in Sarasota; it's also a premier steakhouse.
Nothing could beat the Prime Rib for a truly festive, flavorful start to your year. The rosemary au jus is synonymous with winter flavors, and the slow-roasted meat is so sumptuous it's hard to suggest any other serving of steak.
But for the steak purist, filet mignon, sirloin, and ribeye are all available and just as incredible. While the steaks aren't dolled up as much as you are when you ring in the New Year, their classic elegance makes them a staple for the winter season and beyond.
Room for Dessert
Picture this: You're sick of Christmas cookies, but you're not sick of dessert. There's nothing more relatable during this season – but Stonewood Grill has the answer. The treats are so classic and creative that once you see them, your body will find ways to make room.
For anyone who's been inundated with rich fudge and eggnog for weeks, the House-made Key Lime Pie is a breath of fresh air. Stonewood riffs on a classic by including a raspberry coulis in the filling, accenting the key lime flavor with bright berry notes.
If you've suffered from endless helpings of fruitcake, you could use a bit more chocolate in your diet. Enter the Chocolate Bread Pudding, served with a warm, gooey bourbon sauce and topped with vanilla bean ice cream and chocolate cookie crisp.
This is a dessert that you need to eat before making your New Year's resolutions — unless eating one becomes your resolution!
Festive Dining in Sarasota
There's no better way to treat yourself to another year gone by with health and happiness than a night out with incredible food and drinks. And Stonewood Grill ranks high on the list of Sarasota restaurants that are a must-try if you're after sensational festive flavors.