Fri, Aug 27, 2021 at 3:15PM
---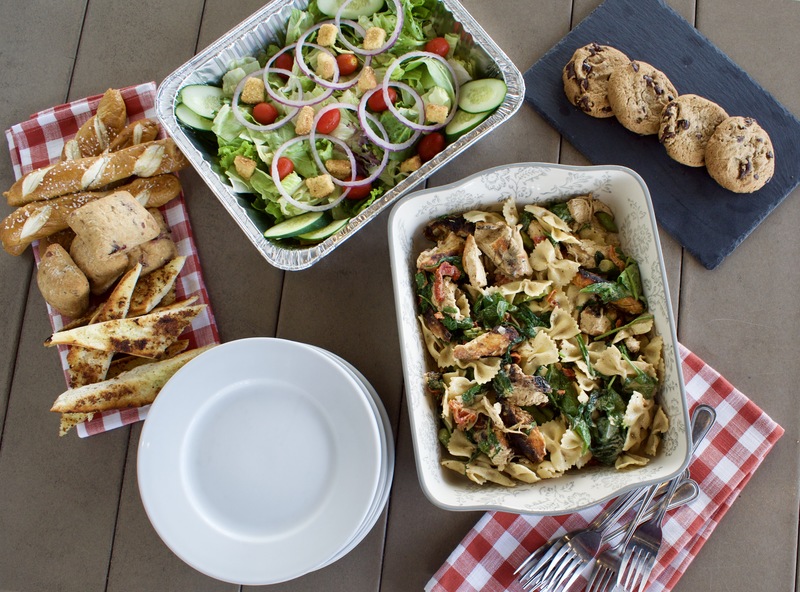 Your local Stonewood Grill & Tavern will happily be open and ready to serve you this Labor Day, so you can still enjoy the bursting flavor of our mouthwatering dishes during your Labor Day festivities. With Stonewood to-go you can feed the whole crew and celebrate Labor Day with a meal you'll have to taste to believe. Just read on for our West Palm Beach restaurants guide to Labor Day celebrations partnered with your favorite flavors from Stonewood Grill!
For The Stay-At-Home Labor Day
Hanging out at the house this Labor Day? Let each family member pick out their favorite entree from the menu, and easily pick it up with Stonewood To-Go. Then, dish out everyone's picks and gather around the dining table for a celebratory meal the whole family will enjoy!

For The Lake Labor Day
Yay for a lake day! Nothing goes together better than your favorite West Palm Beach restaurant and a fun day out by the lake. If you're with a group of friends or family, pick up a Family Bundle with Stonewood To-Go, and let the whole crew dig in after an exciting day of watersports, sunbathing, or your choice of lake activity!
For The Going-To-Work Labor Day
If you're still heading into work on Labor Day, you can still enjoy your day the Stonewood way! After picking up a Family Bundle from Stonewood To-Go, bring it to work with you and treat your entire office to some of the best food in West Palm Beach!
For The Make-Your-Own-Adventure Labor Day
Whatever you plan to do this Labor Day, do it right with Stonewood To-Go! Adventuring on the town? Pick up some Stonewood while you're out! Headed to play a round of mini-golf? Stop by and grab some Stonewood after your friendly competition! Or you can even swing by your local Stonewood for a dine-in experience that is second to none.
We hope you have a wonderful Labor Day! That's why we want to help you celebrate with the best restaurant in West Palm Beach. And with Stonewood To-Go, you can bring home your favorite meals to help you celebrate with your crew or stop by for the ultimate Labor Day dine-in experience. However you choose to celebrate, Happy Labor Day from Stonewood Grill – we look forward to serving you!