Thu, Apr 19, 2018 at 12:05PM
---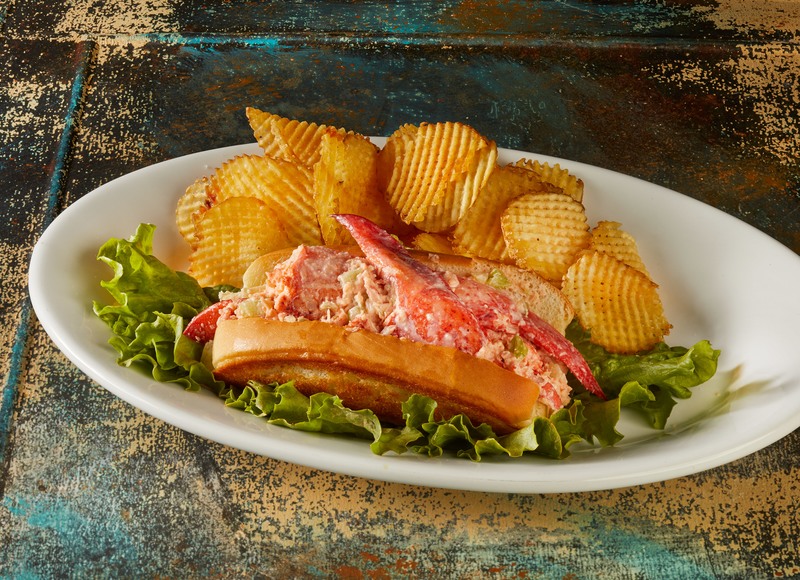 Spring is about savoring new sights, sounds, experiences – and, yes, flavors too!
At Stonewood, we're celebrating the season the best way we know how: with savory flavors (and sweet surprises) that embolden the palate and satisfy your craving for a great dinner out.
Read on as we explore our new Seasonal Flavors Menu – and discover a new must-try dish along the way!
Lobster Roll
Nothing beats a good sandwich – except, maybe, switching up the classic bread-and-meat combo with a delicacy traditionally saved for the dinner table.
Our Lobster Roll does just that, serving up chilled, tender lobster meat from Maine – a state that knows its lobster – on a warm, griddled split-top bun. For a tasty pairing, we present it all with seasoned waffle chips, the complementary "crunch" to the smooth, cool feel of the lobster.
And of course, because the lobster doesn't need much to make it great, you'll find the ingredients on this plate are pretty simple, all the better to emphasize the lobster meat's familiar flavor.
Lobster Cobb Salad
Speaking of redefining a "lobster dinner…"
Maybe you associate lobster with big, hearty feasts – holidays or fancy dinners where you're really expected to dig in.
Sometimes, that's exactly what you want from a lobster dinner! But for those times when you crave the simple refreshment of a salad, our Lobster Cobb's got you covered. Cool, crisp ingredients abound on this colorful dish: mixed greens, corn, avocado, sliced radishes, cucumbers and grape tomatoes serve as the produce medley onto which we serve up our deliciously tender Maine lobster meat.
Porterhouse Pork Chop
Craving a hearty dish? The pork chop is a classic comfort food go-to, and in our Porterhouse Pork Chop, we aimed to do it justice by letting the chop – 12 oz. Duroc, dry-aged, Rosemary-infused and brined in sweet tea – be the star of the show. What you won't find? Antibiotics – this is an all-natural dish you can feel good about enjoying. The chop is paired with a potato medley and corn-and-tomato sauté to bring out its natural flavors.
Lemon Blueberry Cookie Ice Cream Sandwich
What's dinner without dessert? In our Lemon Blueberry Cookie Ice Cream Sandwich, you'll find a childhood classic treat, reimagined. Our lemon blueberry sugar-glazed cookies house a flavorful combination of vanilla bean ice cream and a rich blueberry compote – and since the cookies are fresh-baked, you'll get all the ooey, gooey goodness of a homemade dessert.
For savory seafood, hearty chops and sweet flavors to cap it all off, come down to Stonewood and discover your new favorite springtime flavors. They're sure to "wow" the whole crew.