Fri, Aug 10, 2018 at 10:30AM
---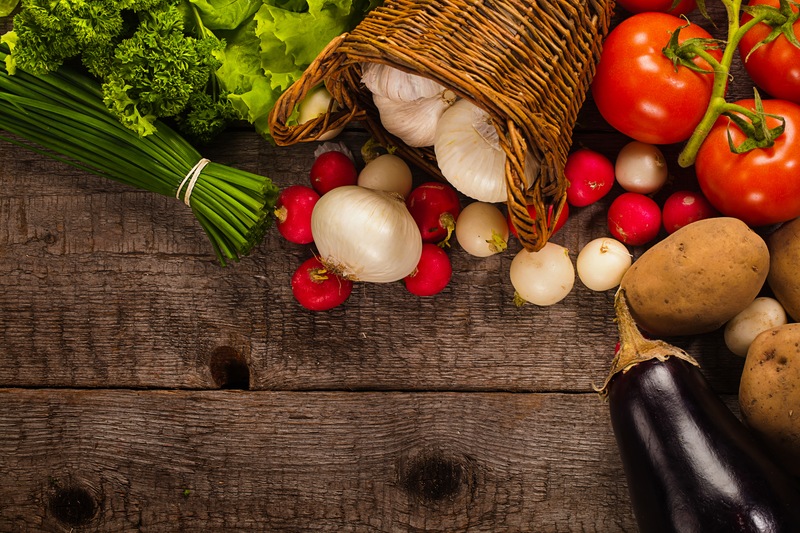 Bright, vivid and ever-colorful, veggies don't just look good—they taste amazing too.
With a bit of care and some kitchen pizzazz, we here at Stonewood have worked to bring delicious veggie flavors to the forefront of your dining experience—and we can't wait for you to try them.
Read on as we share a few of our favorite veggie-centric picks on the menu, as well as tips on how to enjoy veggie dishes in your kitchen at home! Take a look.
For those who love Mexican food…
If you can't get enough Mexican food… we're right there with you! While the cuisine is rich, varied and filled with a number of dynamic dishes, some of its most popular offerings are the ones that don't call for a fork and knife—just two hands and a hearty appetite.
One such favorite is the quesadilla, a dish characterized by cheese and other mix-ins, sandwiched between a warm tortilla crust. The result is gooey goodness—and while chicken or other meats are often combined with the cheese, that's not the only way to dig in! For those who love veggies in fresh, fun ways, why not try our Veggie Quesadilla? We pair Colby and pepper jack with oak-grilled eggplant, zucchini, yellow squash, fire-roasted peppers, onions and corn. It's a textural medley and a flavorful one, too, one that's sure to fill you up and satisfy your craving for a Mexican classic.
For those who crave a new kind of entrée…
When you're craving a hearty dinner, you're not limited to the classic combo of meat and a side dish or two. Try a dish that puts fresh, delicious veggies at center stage! Our Fire Roasted Vegetables with Quinoa and Farro is a great pick for a filling entrée that's as appealing to the eye as it is to the appetite. Here you'll find field-fresh eggplant, zucchini, yellow squash, marinated asparagus and red peppers, paired with a zesty Mediterranean roasted garlic tomato sauce and a five-grain medley you'll love. The dish isn't just colorful—it's packed with a hot, fresh-from-the-fire flavor that's sure to "wow." It's a meal that proves vegetables, too, can hold their own as an entrée when you give them a chance to shine!
For those who love a fresh kick…
For flavorful kicks, look no further than our delicious Stonewood sides—a menu that's filled with fun, exciting veggie picks to snack on alongside your entrée. If you love the sweet kick of Balsamic flavor, you'll enjoy our Balsamic Glazed Brussel Sprouts, as well as our colorful Corn & Tomato Sauté, both available as gluten-free options as well! And finally, for an exciting twist on a classic treat, you can't go wrong with Espresso Roasted Cauliflower.
More than "just" a veggie
Veggies can do so much, so why relegate them to side ingredients in the kitchen? Know your veggies and familiarize yourself with all the different ways to prepare them—they can be roasted for a rich, full flavor, paired with olive oil and spices, or even grilled, the perfect solution for summertime. When you're craving veggies as a main course, opt for versatile options like eggplant, which you can grill and use in lieu of classic meat dishes like burgers and steaks, or spaghetti squash, which can be cooked and shredded to produce a tasty, textured base for classics like, you guessed it, spaghetti and marinara. The options really are endless.
Who knew veggies could be so versatile? See them in action on your next trip to Stonewood!