Sun, Mar 18, 2018 at 8:25PM
---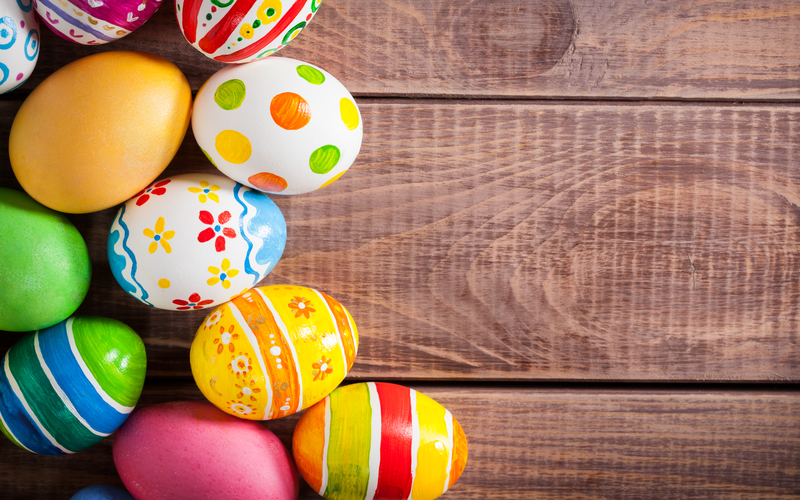 Happy Easter! With the holiday weekend right around the corner, we're taking a look at a few of our favorite ways to celebrate—including some with a uniquely Floridian flair.
Let's hop to it.
Enjoy an "adventure" of an egg hunt
Spending Easter weekend in Jacksonville Beach? On Saturday, March 31st, you'll find an all-new kind of adventure at Jacksonville Beach's Adventure Landing: an egg hunt adventure for the kids!
Registration for the event starts at 8 am, and there will be big raffle prizes to try for. The best part? Admission to the hunt is just a $3 donation, which goes to the American Red Cross Volunteer Lifesaving Corp—so kids can indulge in the thrill of an egg hunt while doing some good, too!
For a discounted price, you can also stick around Adventure Landing for go-karts, laser tag and mini golf.
Color your own eggs
Wherever you are, coloring your own eggs is easy! Boil a dozen or so and paint them as a family (in a fun, mismatched variety of colors or with a chic, coordinated scheme). It doesn't get much simpler than this dye recipe for each shade you choose:
½ cup boiling water
1 tsp vinegar
10 drops food coloring
Sure, painting can get a little messy—but bring it outside, where Florida's mild springtime weather is sure to serve as a comfy backdrop to your egg-painting fun.
Put a spring in your step
Looking for a fast-paced complement to your traditional Easter celebration? Head to Daytona Beach on Saturday the 31st, where you'll find race day fun to kick off your weekend. There's a 4-mile race, 2-mile fun run, and several opportunities just for the kids. Each starts and finishes at the famous Daytona Beach Bandshell. With this brisk activity—and beautiful shoreline views—what better way could there be to get your weekend started off on the right foot?
Visit a pastel paradise
When you're not busy dyeing eggs, there's another fun way to enjoy the bright, pastel hues of Easter—seek them out for a weekend staycation! Down south, the cottages and stilt homes of the Florida Keys, or the lux, old-Florida architecture of Palm Beach county, are laden in those pretty pinks and baby blues. Head to either for a truly scenic getaway, or the perfect backdrop to a fun family picnic.
Indulge in a classic Easter Sunday meal
Of course, there's nothing quite like a traditional Easter Sunday meal—but you don't need to lift a finger to enjoy one.
This Easter Sunday, head to the Stonewood nearest you for a classic meal with all the fixings. The star of the show, of course, is our Roasted Lamb—a hearty delight that's rooted in holiday tradition.
There's no shortage of ways to get into the Easter spirit this weekend! We hope that you and your family enjoy a very happy Easter filled with family, fun and your favorite holiday fare.