Fri, Jul 08, 2022 at 9:50AM
---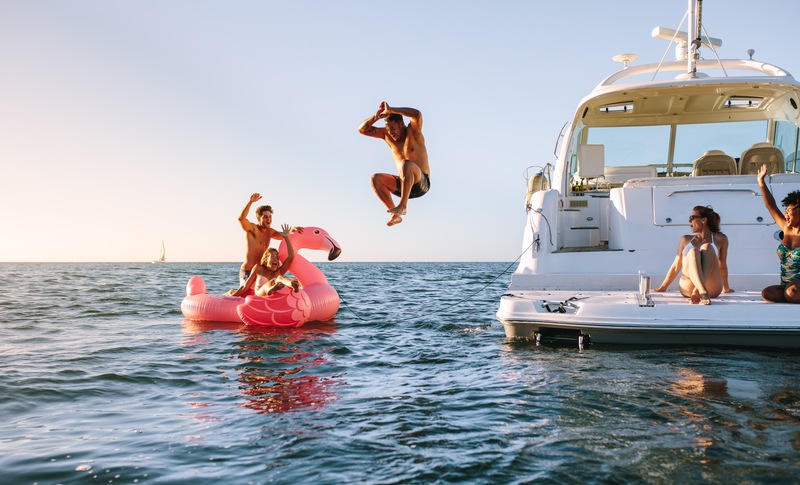 During a hot Florida summer, there's nothing better than an afternoon out on the boat with family and friends. You can soak up the sun, enjoy some delicious food and drinks, and take a quick dip in the water whenever you get too hot!
When you're looking forward to spending the day lounging out on the water, the last thing you'll want to do is spend hours food prepping and cooking for your excursion. Let the vacation vibes start before you even step foot on your boat by getting the day's delicious eats catered by Stonewood Grill & Tavern.
Tuscan Chicken
From the pickiest eater to the lover of all things food, the Tuscan Chicken entrée from Stonewood is sure to satisfy.
This oak-grilled and marinated brick chicken is combined with a variety of additional flavors and seasonings, including roasted garlic and fresh herbs, spinach, goat cheese, sun-dried tomatoes, mushrooms, artichokes, and green beans, all prepared in a savory lemon beurre blanc sauce — perfect for delivering a taste of the Mediterranean, even as you're cruising close to home.
Blackened Chicken Pasta
For another fan-favorite, try our Blackened Chicken Pasta! This entrée includes bowtie pasta prepared with fresh blackened chicken, sun-dried tomatoes, spinach, asparagus, and a rich chardonnay cream sauce to round out the flavor profile.
Delicious Handhelds
Whether you're fishing or taking turns on the wakeboard, sometimes you need a portable option you can easily snack on with little to no silverware — and that's where our delicious handheld favorites come in! From our Prime Rib French Dip to our crowd-pleasing Chicken Quesadilla, these satisfying entrees are sure to please.
Why Cater Your Next Boat Day with Ormond Beach Seafood Restaurants?
Whether you own a boat or like to take a rental out on the water during the hot summer months in Florida, you have enough planning to do without having to prepare food to bring along.
By ordering takeout with Stonewood Grill & Tavern, you can take a significant amount of work off your plate — and put some delicious food onto it! After all, isn't relaxation and fun what a day out on the boat is all about?