Mon, May 23, 2022 at 4:25PM
---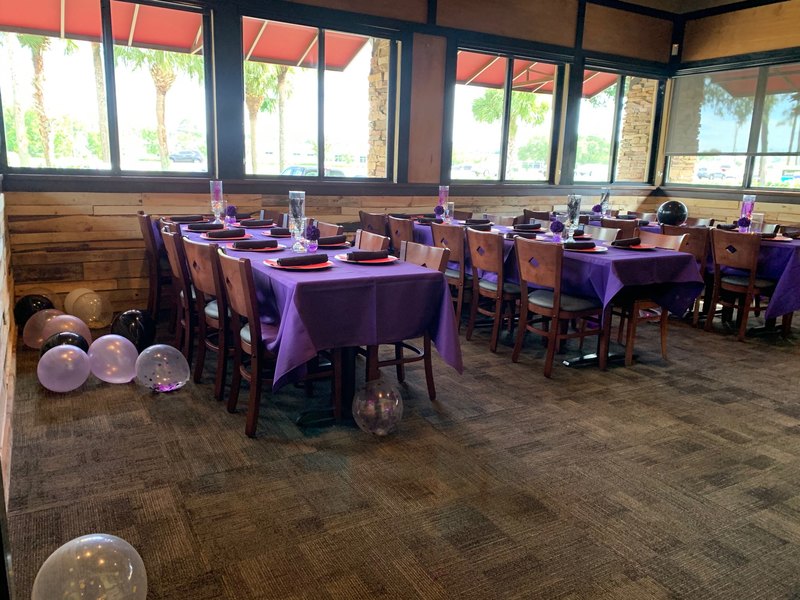 Stonewood Grill & Tavern is known as one of the finest Tampa restaurants for steak and seafood. When it comes to mixing great food with great people — with locations throughout the state — Stonewood is the place to be.
Your graduation marks an important milestone in your life, and when it's time to mark that special occasion, you deserve delicious food along with fun memories. Here are five reasons you should host your graduation party at Stonewood.
1. Large Meal Bundles
At Stonewood, you can get large family meal bundles for a fair price. Our bundles will supply your guests with plenty of delicious food without breaking the bank. We include kids' meals in the bundles for just a few dollars more, so children are more than welcome at your Stonewood graduation party.
We offer the following large meal bundles:
Cheesesteak Pasta
Tuscan Chicken
Blackened Chicken Pasta
Additional 2 kids' meals per 2 adult meals
In addition to these main courses, every bundle also comes with a family-style salad, bread and butter, and fresh-baked chocolate chunk cookies. The Tuscan Chicken bundle also includes 2 family-style sides.
You can combine these bundles for a delicious meal spread at your graduation party. We welcome large groups to enjoy our fresh-cooked seafood, salad, and pasta with desserts.
2. Friendly Atmosphere
Stonewood is Florida's neighborhood restaurant. Anyone can come and have a good time, whether it's a party of 2 or 20. If you want a laid-back atmosphere to host friends and family, Stonewood is the place to go.
We have 8 locations throughout Florida, so no matter where in Florida you want to host your gathering, we have options. Our staff treats you like family and helps you make the most of your special day.
Hospitality is what we do best. If you want to bring your loved ones together to celebrate your graduation in style, come to one of the friendliest Tampa steak restaurants.
3. It's One of Your Favorite Tampa Restaurants
Stonewood is a local favorite in all of the neighborhoods we serve. Our unique blend of seafood, cocktails, and classic American cuisine has something for everyone to enjoy. For this reason, we have the pleasure of hosting hundreds of family get-togethers, parties, and other festivities every year.
Our service is unmatched when it comes to hospitality and accommodations. Our staff members are available throughout the entire party-planning process to help you fine-tune the details. We want your big day to be as special as possible.
4. Everyone Loves Food
It can be challenging to find a venue that everyone enjoys when you're hosting a large party. At Stonewood, every guest can find something appetizing on our menu. You don't have to worry about dissatisfied diners; everyone loves a hot, fresh meal.
5. Spacious Seating Arrangements
We have abundant seating for large parties to accommodate all of your guests. Mingle, chat, and eat delicious food while you commemorate your big achievement with family and friends. Instead of hosting the party at home where the seating can get cramped, invite all of your favorite people to celebrate with you in our space.
You can make reservations and arrange seating in advance. This will allow you to create the best possible experience for your guests. We can arrange the seating to meet your specific needs.
Our goal is to be as accommodating as possible to make your party special. If you ever have any questions or concerns, we will do our best to help you. Stonewood is the perfect venue for your graduation party. We welcome everyone with open arms to come and celebrate your accomplishments.