Mon, Aug 29, 2022 at 2:35PM
---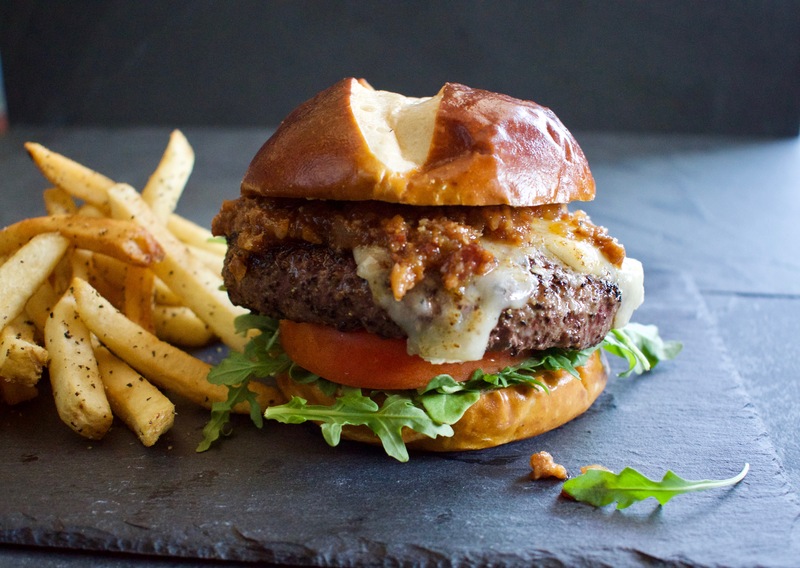 Extravagant nights out at the best restaurants in Sarasota can be enjoyed all year long. However, the warmer months are a great time to enjoy outdoor dining and try out exciting new dishes with bright, summery flavors before the summer slips away.
When it comes to top-notch dining in Sarasota, locals and visitors alike love Stonewood Grill & Tavern for many reasons — such as our dedication to elevating the menu with new additions and specials only available at certain times of the year.
Enjoy Your Summer at the Best Restaurants in Sarasota
It's time to do summer right with a trip to Stonewood. Let's take a look at some of our limited-time summer dishes that will keep you coming back for more all year round. Get 'em before they're gone!
Indulge in an American Classic with Our Prime Bourbon Bacon Jam Burger
Sometimes, all you're craving is a good old-fashioned American burger, but we can do you one better with our Prime Bourbon Bacon Jam Burger.
With a blended chuck, short rib, and brisket oak-grilled patty, fresh arugula, vine-ripened tomato, aged white cheddar, and our special Four Rose's bourbon bacon jam made in-house — all on a warm pretzel bun with fries on the side — your craving will be satisfied and then some!
Savor a Taste of Italy with the Arancini di Risotto
Even if you're not traveling for the summer, you can take your taste buds on a Sicilian excursion with our Arancini di Risotto.
This appetizer is prepared with creamy bacon parmesan risotto, sweet peas, and fresh mozzarella, then breaded, fried until crispy, and served alongside a sauce trio of house-made roasted garlic tomato, basil pesto, and chardonnay cream. The parmesan dusting on top adds a perfect Italian touch.
Enjoy a Fine Dining Classic with Our Spinach, Brie & Prosciutto Stuffed Chicken
Flavors of Italy and France come together beautifully in our Spinach, Brie & Prosciutto Stuffed Chicken.
Panko chicken breast is stuffed with Stonewood's signature creamed spinach, rich brie cheese, and thin slices of fresh prosciutto. Then, the dish is topped with a house-made thyme mushroom cream sauce and paired with roasted broccolini on the side for a truly unforgettable flavor experience.
Take a Trip to the Islands with Island Style Pork Tenderloin Medallions
Are you still dreaming of the food you enjoyed on your last trip to the islands? Make that dream a reality with our Island Style Pork Tenderloin Medallions this summer.
We begin by brining pork medallions in a brown sugar and ginger marinade and searing them to perfection. Then, the plate is completed with a purple sweet potato mash, a medley of authentic island veggies, and some microgreens accentuated with our house-made mango sauce.
Finish Off a Perfect Meal with Pineapple Upside Down Bread Pudding
Don't forget to leave room for dessert during your next trip to Stonewood! This summer, our limited-time dessert is the delicious Pineapple Upside Down Bread Pudding.
We've elevated the classic by adding a caramelized brown sugar cherry and pineapple topping with a side of pineapple swirl and toasted coconut ice cream, rum butter drizzle, and a sprinkle of toasted coconut flakes.