Tue, Feb 08, 2022 at 11:05AM
---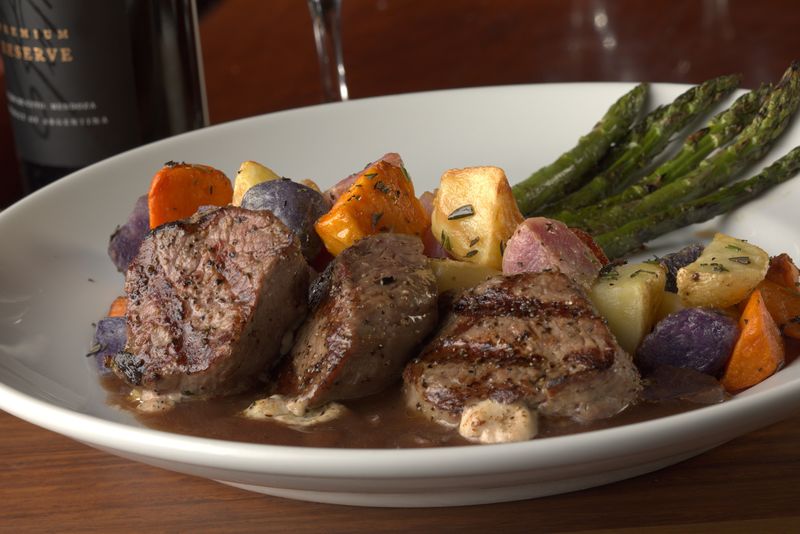 There's nothing quite like the savory appeal of a perfectly cooked steak. Whether you slap it on the grill unadorned, pan-sear it with butter and S&P, or prefer the oak-grilled perfection found at the best Tampa steak restaurants, a perfect porterhouse or petit filet makes for a decadent dining experience.
Of course, variety is the spice of life. In addition to choosing the cooking method and deciding how well you want your steak cooked, you can add a range of toppings that enhance the flavor, texture, and overall appeal of your leftover steak at home!
While you've probably already tried standbys like caramelized onions or sauteed mushrooms, not to mention tangy blue cheese or gorgonzola, there's a whole world of innovative toppings that might just blow your mind. Here are a few options to consider when you want to spice up your leftover steak.
1. Zesty Chimichurri Sauce
This refreshing sauce — sometimes referred to as "Argentine barbecue sauce" — brings a lot of color and flavor to your steak, thanks to traditional ingredients like:
Parsley
Oregano
Vinegar and olive oil
Garlic
Red pepper flakes
Depending on how you like it, you can keep chimichurri fairly neutral or ratchet up the heat. Add some orange or lemon zest for a surprising hit of brightness on the palate if you want a fresh twist on this classic.
2. Peach Reduction
Sure, you can add flavor and fiber with fruit or veggie sides, but if you've never added fruit flavors to the top of your steak, you're missing out on a sweet, bright balance that truly complements the salty, savory appeal of steak.
A reduction of pureed peaches paired with beef stock, vinegar, and brown sugar adds just the right amount of sweet and sour flavors to make every bite of steak really pop.
3. Berry Balsamic
Balsamic vinegar can add tons of flavor to any recipe with its rich, complex flavor profile. If you want a sweet and tart experience, a balsamic reduction with blackberries or raspberries is just the ticket. Use sparingly, though, to not overwhelm the delicate flavor balance.
4. Bacon Jam
If a steak just isn't enough meat for you, what better protein to add than bacon? To take it to the next level, skip the strips of greasy goodness and opt for a fancy bacon jam.
Bacon jam recipes usually start with the following ingredients:
Bacon
Onions
Garlic
Vinegar
Brown sugar
Spices
The beauty of these recipes is that you can really make them your own. Some people amp up the sweetness with maple syrup, while others mix in cayenne pepper or even coffee. The good news is that when you whip up a big batch, you can enjoy it with tons of other meals, as well.
5. Seafood — A Must-Try Experience
Surf-and-turf is a classic combo, but you don't necessarily have to cook up a lobster tail on the side when deciding to add a hearty option to your leftover steak. Instead, opt for a seafood topper like oak-grilled shrimp or a crusted crab recipe that perfectly blends the brine of surf with the umami of turf.
With a bit of imagination and a sense of culinary adventure, you can take any leftover steak that's delicious to begin with and make a truly tantalizing dish that transports your taste buds to flavor nirvana.