Wed, Sep 30, 2020 at 5:05PM
---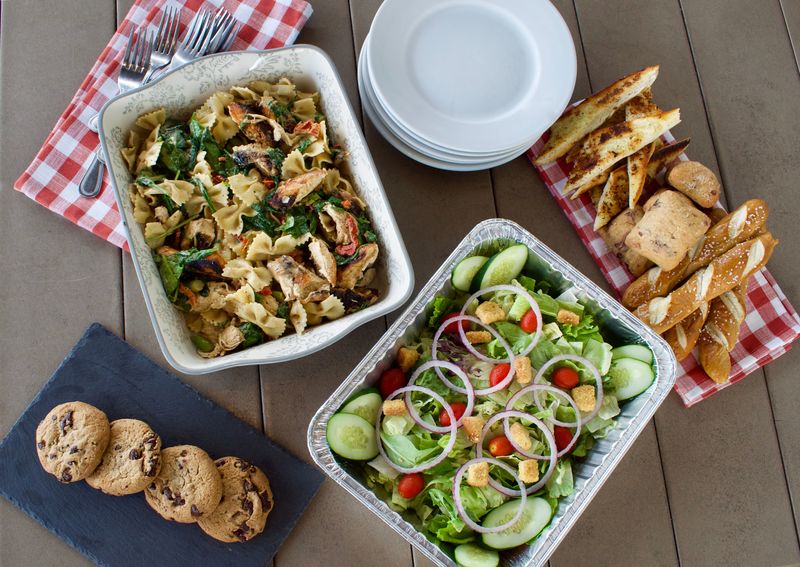 October is National Pretzel Month - and here at Stonewood, there's no better way to celebrate than with a serving (or two, or three...) of our warm, soft Pretzel Bread! Dig in, then read up on a few flavorful ways to observe this delicious foodie holiday.
Stonewood's Pretzel Bread
As we mentioned, there's nothing quite so satisfying as some fresh-baked Stonewood Pretzel Bread. Served up with butter before your meal, it's a soothing comfort food treat that's sure to please every palate. (Tip: Enjoying Stonewood at home? Our Family Bundles come with Stonewood Pretzel Bread and your other fresh-baked favorites, so you can recreate the Stonewood experience with ease.)
Pretzel pumpkins
It's always a good idea to keep some pretzels in the pantry, because there is no shortage of fun ways to use them! At this time of year, with Halloween on its way, one of our favorites is to create playful pretzel pumpkins. Simply melt some white chocolate chips and add orange food coloring for the perfect pumpkin hue. Then, dip in your mini classic-shaped pretzels and voila, you've got the makings of our favorite fall squash! Add a green sunflower seed or chocolate candy to serve as your stem, cool, and enjoy with the family all season long.
Pretzel rod bar
To turn a weeknight or just-because celebration even more fun, consider an easy but delicious pretzel rod bar! Assemble a mini station with pretzel rods, melted white and dark chocolate, sprinkles, nuts, mini candy pieces and any other toppings you might be craving. Each family member can choose their own unique flavor combination to enjoy.
Pretzel houses
Gingerbread houses are a fun staple of the holiday season, but who says you need to wait until December to dig in to a version of this flavorful activity? Swap your gingerbread roofs and walls for pretzel rods that can help serve as logs for your cozy fall cabin, held together with frosting "glue" and adorned in candy, sprinkles and any toppings you might desire.
An unexpected ice cream topping
Don't throw away your bag of pretzels when only crumbs remain! Crushed pretzels work perfectly as an ice cream topping, too, serving as a fun, unexpected texture twist that's just salty enough to round out the sweetness of your go-to frozen dessert.
What's your favorite go-to pretzel treat? From our warm, savory Stonewood bread, to fun DIY creations right in your very own kitchen, you simply can't go wrong with this classic treat.