Thu, Aug 17, 2017 at 1:40PM
---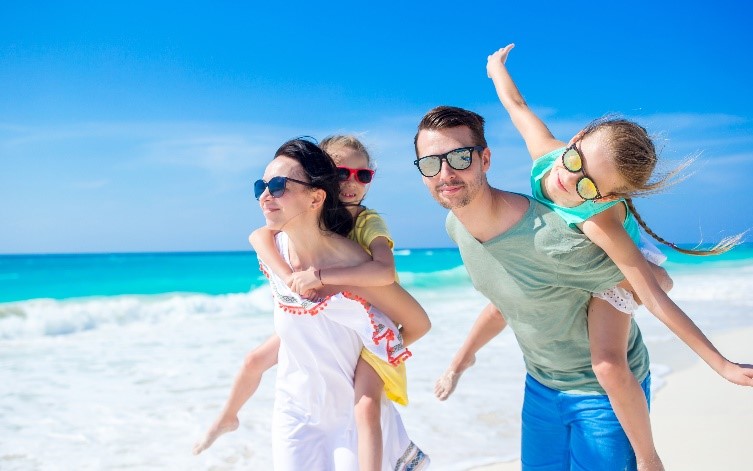 It's hard to escape the coastal charm of Florida—especially when you're never more than 60 miles away from the shore!
No one likes to end a day at the beach… but fortunately, there are many ways to enjoy the coastal mindset long after you wash off the sand and switch into your land clothes. Want to know how? Just keep reading for some of our favorite ideas.
Don your beachy best
A beachy mindset lends itself to loose, comfy clothes printed in your favorite tropical patterns. Here in Florida, you won't look out of place donning your shore-inspired style away from the water! Whether you're shopping or catching a quick bite to eat, sporting a pair of Bermuda shorts or a button-up floral shirt might make you feel a bit more connected to the coast in a fun way.
Take a break
Life by the beach is all about taking it easy—and never being in a rush. While you may not be able to avoid time constraints and packed schedules in your everyday life, we think it's always worth the time to take a break once in a while and simply relax. Unwind by the pool, cozy up with a good book, or enjoy an impromptu family outing "just because!".
Spend more time outdoors
Don't have a beach as your backyard? Don't worry… here in Florida, there are still plenty of chances to soak up the sun and enjoy the breeze. Try hanging up a hammock by the pool to enjoy a slice of breezy shoreline between beach trips.
Indulge in coastal flavors
Finally, don't forget about the flavors of the water—the seafood dishes that give Florida its unique coastal flavor! Here at Stonewood, that might mean enjoying some Oak-Grilled Atlantic Salmon, or a delightfully vibrant Tuna Steak, served up alongside Crisp Asian Slaw and topped with a zesty Coconut Lime Aioli.
Whether you're inspired by sunset at Naples or driving on the shores of Daytona Beach, we hope that today's blog helps you enjoy that coastal charm wherever you roam.
Make tonight extraordinary! Each of our 10 Stonewood locations has its own unique community flair--but they all commit to the same excellence in fine ingredients and kitchen expertise. Find a Location and be sure to Sign Up for our E-Club for news and special offers!