Wed, Nov 23, 2022 at 10:30AM
---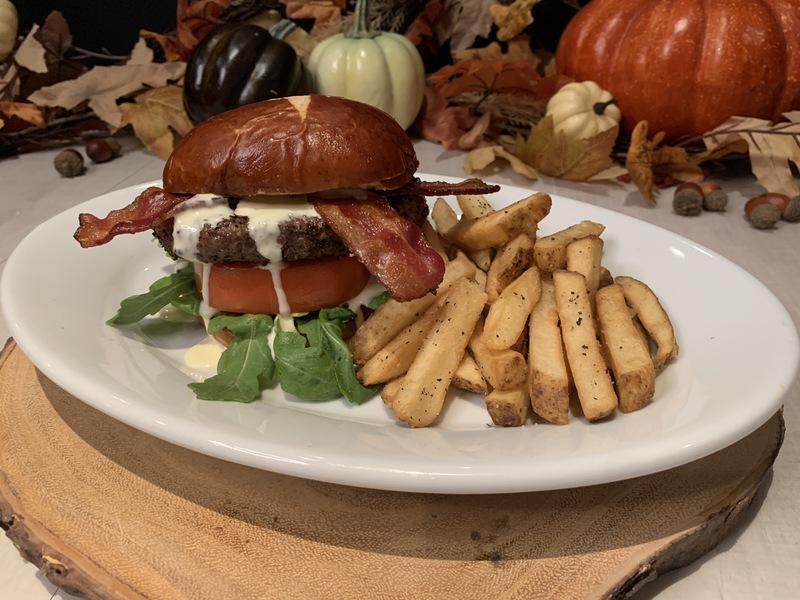 It's officially fall, which means the coziest time of year is upon us.
Though Florida autumns might not be as chilly or full of changing colors as the fall season in other areas, there's still a distinct sense of changing seasons in the air, and you might find that you're suddenly in the mood for something different to eat compared to the hot summer months.
While you can enjoy a variety of delicious flavors all year round at Stonewood Grill & Tavern, there's something about the fall season that makes you crave warm, hearty foods that get you in a cozy, festive mood.
Enjoy Fall at the Best Steak Restaurants in West Palm Beach
Whether you're a Stonewood regular or you're exploring the best restaurants near Tampa to enjoy a date night or family outing, we've got some incredible seasonal items this fall that are certain to satisfy all of your cravings. Four of these tasty options are:
1. Boursin Pork Chop
If you're a consistent visitor to the best steak restaurants in West Palm Beach, it's a given that you enjoy a well-prepared and seasoned steak from time to time. But just because the steak is legendary, doesn't mean you should skip on trying a protein, like our pork chop.
Florida residents know that Stonewood makes a mean pork chop no matter what season it might be, but this fall, Stonewood is leveling up with an oak-grilled signature brined center-cut pork chop.
Our special melted rich creamy Boursin cheese topping is what makes this dish truly stand out from the rest, with our flavorful bosc pear chutney and sweet fig reduction. Served with savory herb-roasted heirloom petite carrots and an aged white cheddar scallop potato stack, this meal will warm you from the inside out with rich flavor and spice.
2. Calamari Fritti
Not ready to completely let go of summery flavors just yet? Our Calamari Fritti combines all the best qualities of fresh summer dishes with the warm, hearty flavors we tend to associate with fall.
Lightly fried, fresh calamari is the base for this dish, combined with our assorted sweet mini peppers and wild banana peppers, and served with a zesty lemon aioli and savory arrabbiata sauce. Enjoy those backyard summer barbecue flavors before the best summer fruits are out of season!
3. Pumpkin Spice Short Rib
There's nothing that says "fall" quite like pumpkin spice, and when they're roasted to perfection aboard a tender short rib, the fall vibes simply can't be matched. Stonewood's Short Rib exudes fall flavor.
On a bed of fresh rosemary and thyme polenta and fresh lemon-infused sauteed kale, this dish is truly the perfect way to enjoy all the best flavors that fall has to offer.
4. "Triple B" Burger
We can almost guarantee you've never had a dish as widely varied in flavors as our Triple B Burger at Stonewood. We start with our Chef-Crafted Butchers blend of short rib, brisket, and chuck, then oak-grill and season the burger then lay the flavorful masterpiece atop a bed of fresh arugula, thick-cut seasoned tomato, topped with a warm melted aged brie, and hardwood smoked center cut bacon, served on our toasted premium pretzel bun for a truly unique dining experience.
Whichever of these options you choose, you can enjoy the best of fall flavors at Stonewood Grill & Tavern.