Tue, Apr 20, 2021 at 4:58PM
---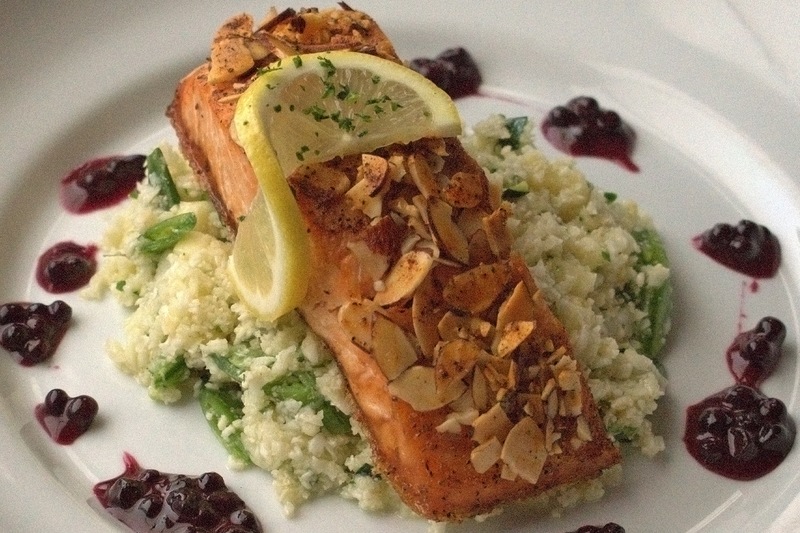 Ready to elevate your next dinner out with a springtime refresh? Exploring where to eat in Daytona Beach Florida? Look no further than Stonewood's mouthwatering array of seasonal offerings. But don't miss out – these amazing dishes are only available for a limited time! As you decide which extra-special bites are best to sink your teeth into, read on to learn a little more about these newest mealtime options.
Stone Bits Appetizer
Guess who's back? Our crowd-favorite Stone Bits are a no-brainer choice to start your meal. You'll be sure to enjoy these marinated, seared tenderloin pieces paired with crisp crostini. For an extra kick of flavor, try it with our housemade horseradish cream sauce! We serve up this appetizer with tasty cornichons. For those unfamiliar, cornichons are a bite-sized French variety of pickles crafted from gherkin cucumbers – and are a perfect compliment to the savory Stone Bits!
Bacon Wrapped Sea Scallops
There's no better or tastier way to enjoy an unusual surf-and-turf combo. Mix crispy, savory, hardwood-smoked bacon with tender, sweet sea scallops to create a new favorite Stonewood delicacy! We serve it up with housemade apricot mustard jalapeno glaze for a sweet-and-spicy twist. Pair it with your favorite Stonewood side to complete the meal! We think this seafood treat will pair perfectly with Whitehaven Sauv Blanc, offering notes of passionfruit, lemongrass, and white peach.
Santa Fe Pork Loin Chop
Craving something hearty and savory for your supper? Try a dynamic duo with a Santa Fe style twist. Enjoy a tender chimichurri-marinated, oak-grilled, 10 oz, center-cut pork chop, then match it with poblano rice and Stonewood's delicious take on Mexican street corn! Also called elote, this deliciously-flavored, grilled corn is a well-known offering from street food vendors – and we've mixed those iconic flavors with crumbled queso fresco and a tasty chimichurri avocado sauce. Try elevating this taste experience by pairing the dish with a glass of J Lohr Bay Mist Riesling!
Salmon Almondine
Enjoying dinner at your favorite seafood restaurants in Daytona Beach and the rest of Florida beyond means that you can never go wrong with some delicious, fresh-from-the-sea fare! Give oven-roasted, fresh Atlantic salmon a springtime spin with our housemade brandied blueberry compote. Topped with savory seasoned almonds and placed atop a riced cauliflower blend, our delicious Salmon Almondine is complete! Looking for the perfect drink to accent your meal? Try Chalk Hill Chardonnay – its fruit-forward flavors (apple, nectarine, guava, and delicious hints of butterscotch) bring out all the best in this dish!
Limoncello Cannoli
Have you saved room for dessert? Make sure to plan in advance so you don't miss the perfect conclusion to your meal – your favorite Italian pastry takes on a refreshing twist with citrusy ricotta-and-mascarpone mix. Top it off with a sweet dash of powdered sugar and lovely candied lemon peels!
Ready to dig into a springtime feast with an array of our new offerings? Stonewood is ready to welcome you to our table for dinner in Daytona Beach and throughout Florida! Visit any of our 8 Florida locations for the perfect way to celebrate the season – we're excited to serve you!