Mon, Mar 14, 2022 at 9:59AM
---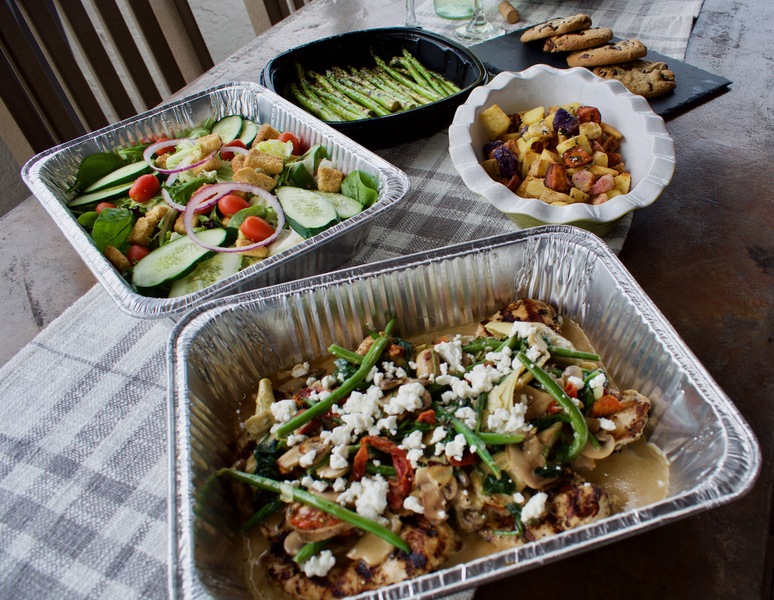 Every once in a while, an evening comes along that calls for carry-out from one of the best restaurants in Tampa. Maybe you've been working late and have a hungry family waiting at home. Perhaps you're planning a romantic dinner for two in-house.
Either way, Tampa steak restaurants like Stonewood Grill & Tavern can provide you with a mouthwatering family bundle to save the evening, as well as your sanity.
Stonewood Family Bundles for Curbside and Delivery
When you bring Stonewood home for your family, you'll save time and reduce stress without compromising the quality of the food you serve to the people you love.
Unlike some Tampa steak restaurants, Stonewood offers bundle options that include more than just the main course and a side. With Stonewood bundles, you'll always get a sweet finish to your meal.
Whether you choose to pick up your family dinner bundle curbside to go, or you're in for the night and want it delivered, you'll never be disappointed with the selections available from our menu.
Popular Curbside and Delivery Meals in Tampa
Stonewood Grill & Tavern offers four wildly popular menu options for family bundles to appeal to everyone's tastes. Deciding which one to order will be a difficult decision, for sure!
Cheesesteak Pasta
This is no run-of-the-mill pasta dish. Created by Stonewood's expert food designers, the Cheesesteak Pasta is a mixture of marinated tenderloin and ribeye cuts with tender pasta, caramelized onions, peppers, and mushrooms topped with the finest creamy cheese sauce in Tampa.
This family bundle also comes with family-style salad, griddled garlic bread and butter, and fresh-baked chocolate chunk cookies for dessert.
Tuscan Chicken
You haven't tasted the best Tuscan chicken in Tampa until you've ordered it from Stonewood. This family meal features oak-grilled brick chicken with sun-dried tomatoes, roasted garlic, mushrooms, fresh herbs, spinach, lemon beurre blanc, and other tasty ingredients.
Choose not one, but two, family-sized side dishes to complete your meal. Fresh-baked chocolate chunk cookies are included as well.
Blackened Chicken Pasta
One of the most popular family bundles from one of the best restaurants in Tampa is Stonewood's Blackened Chicken Pasta dish. When you dive into this one, you'll enjoy bowtie pasta with spinach, asparagus, and sun-dried tomatoes in a rich chardonnay cream sauce with our famous griddled garlic bread.
This meal bundle comes with fresh-baked chocolate chunk cookies for dessert, bread and butter, and a family-style salad.
Stonewood's Kid Meal Bundle
If you'll be ordering a couple of adult entrées for the evening and have little ones to feed as well, the kid meal bundle offers you the option to add any two kid meals to any two adult entrées.
Kid meal options include all the best-loved dishes that are time-tested and approved by our youngest guests.
The Best Tampa Steak Restaurants
If you're looking for the best Tampa steak restaurants, look no further than Stonewood Grill & Tavern. Our expansive menu includes everything from appetizers, soups, and salads to crafted bowls, hand-cut steaks, sides, desserts, and much more.