Wed, Sep 21, 2022 at 5:23PM
---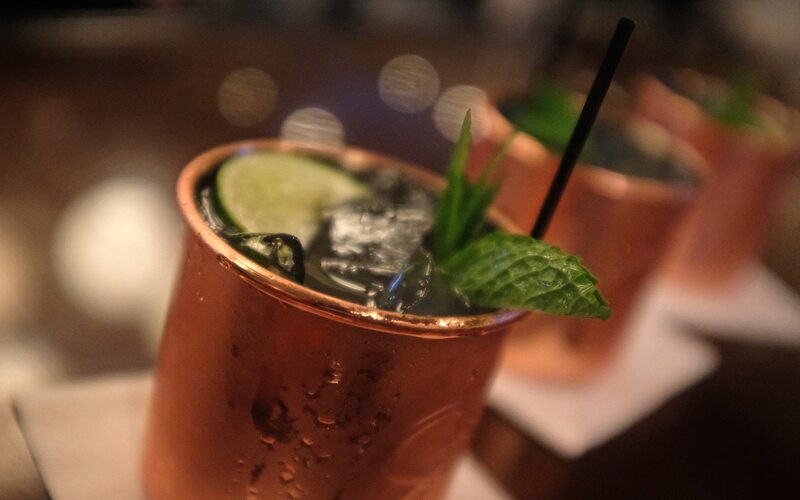 Fall is right around the corner, but you might still be in summer mode, enjoying high-energy activities and cold, refreshing beverages. As the seasons change, we're thinking about how our favorite drinks can help bring us into an autumnal mindset. Good thing that Stonewood Grill is prepared to accent your harvest-time feasting with our easy, convenient, and oh-so-refreshing cocktail bundles available with Curbside To-Go orders!
So – are you ready to dive into the autumn spirit? Here's three of our favorite bundles that will get you ready for fall in no time.
Red or White Sangria
What says autumn like celebrating all the bountiful flavors of the harvest? While you might love sangria during the summer, our special cocktail bundles can also play a perfect role as part of a falltime feast.
Partnering with Stonewood for this delicious drink is simple – you can easily make fruit-flavor-filled sangrias this fall with our beverage bundles. We offer both red and white sangria to make your fall cocktail the perfect flavor profile for you. Then, once you've selected your wine, indulge in a variety of added fruit flavors that perfectly celebrate and encapsulate the season – like blackberry, cranberry, orange, and more.
Moscow Mule
Made with ginger beer, lime, fresh mint, and vodka, Moscow Mules are a classic cocktail, and can make a fine fit for any season. However, we think the fresh taste of mint and ginger beer serves dual purpose as a perfect autumn pick-me-up.
We offer bulk Curbside To-Go Moscow Mule cocktails to help you and your crew get into the spirit before fall arrives. Don't forget your copper mugs for the perfect accent to a fall-ish tablescape!
Mimosas
We know what you're thinking – mimosas for autumn? This brunch-favorite beverage brings a sunshine-y set of flavors between bubbly champagne and fresh, chilled orange juice. However, while this refreshing combo speaks perfectly to warmer seasons, have you considered a mimosa made to pair perfectly with autumn flavors?
When you select a mimosa beverage bundle from Stonewood, you can opt to pair your bottle of bubbles with either orange or cranberry juice. Besides just the stunning ruby hue, we also think that a cranberry mimosa could be the missing piece to perfecting the harvest flavors at your dinner table!
Drink Fall Beverages at the Best Restaurants in Jacksonville
Come to any of our Florida restaurant locations to kick back and relax during a fall feast with friends – or pick up a Curbside To-Go order with your favorite autumn beverage cocktail bundles. Despite the Florida heat, we're sure you'll be finding yourself in the mindset of crunchy leaves and cool weather in no time. Visit our website to explore all our favorite cocktail options and to place your order tonight!