Thu, Oct 17, 2019 at 2:18PM
---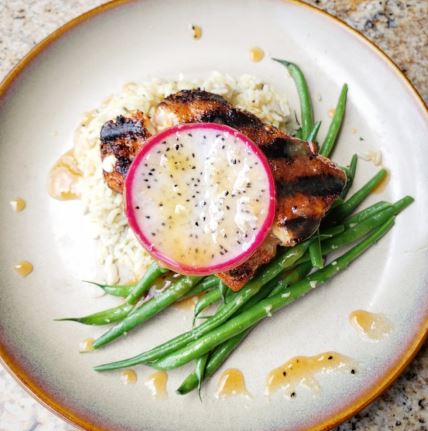 Our Chef's Day Boat Features are as unique, vibrant and full of character as the Florida cities they call "home," each the delicious brainchild of a dedicated Stonewood kitchen. No two are alike—and the best part? These exciting seafood dishes are now being served at a Stonewood near you!
Just read on to learn more about Stonewood's Chef's Day Boat Features, as well as a few key ways to enjoy.
What goes into a Chef's Day Boat Feature?
Stonewood kitchens across the Sunshine State feature some seriously skilled culinary talents, and our Chef's Day Boat Features were built to let their creative juices flow! Putting the "boat" in Chef's Boat Day Features, these dishes all revolve around fresh seafood. (Here in Florida, you're never more than 60 miles away from the nearest beach—and often times, you're even closer—so we love enjoying fresh coastal flavors whenever we get the chance!)
Each dish is completely different, shaped entirely by the chefs at your local Stonewood—plus, because these dishes change by the day, there is always something new to look forward to on your next trip. In addition to all of your go-to Stonewood favorites, these features offer you a brand-new way to experience your local environment, to try something that's custom crafted by the people who call it "home." The dishes may change, but you can count on an always-delicious experience, prepared with the Stonewood quality you've come to know and love.
Featured flavors
Wondering what kinds of dishes might be served up at your local Stonewood? Like we mentioned, these features are always changing, but a few recent selections include…
Blackened Grouper with Dragon Fruit and Pear Nectar Sauce
Jerk Corvina Topped with a Pineapple Salsa
Coconut Curry Mahi Topped with a Pineapple Chutney
Firecracker Triple Tail with a Bourbon Candy Topped with Peach Pepper
Caprese Grouper Served with a Sweet Tomato Garden Sauce
As you can see, our Chef's Day Boat Features showcase a wide variety of regional cuisines and culinary influences, from curry and chutney from the Indian subcontinent, to classic Italian caprese, and much more! Because these dishes are so personally crafted, they have the ability to highlight the unique style and flair that a chef can bring to the table.
How to enjoy Chef's Day Boat Features to the fullest
Because our features change from day to day, place to place, they are perfect for enjoying on those days when you crave something new and exciting. Or if you're traveling across the state, you can treat our Chef's Day Boat Features as postcards you pick up along the way—pieces of the local environment that you're sure to remember long after you return home.
Either way, these seafood dishes are something special. They don't just satisfy your appetite—they satisfy your hunger for fun, adventure and excitement, too! Enjoy one with us on your next meal out.