Mon, Jul 10, 2017 at 9:55AM
---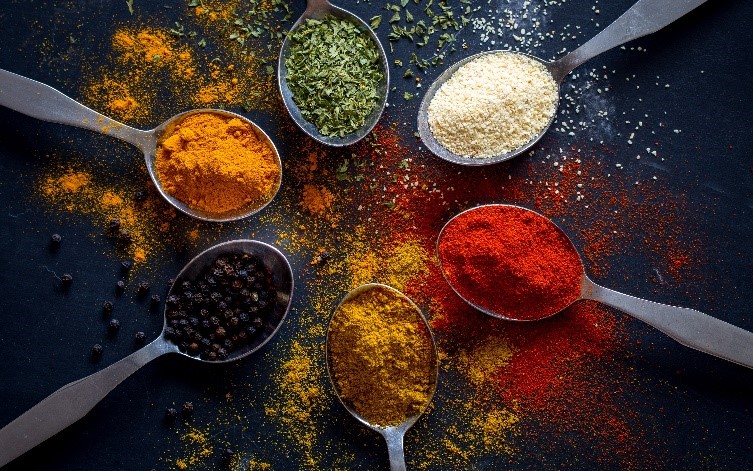 Wondering how to spice up your summer? Take the literal route… and enjoy dishes seasoned to perfection right here at Stonewood Grill & Tavern!
Today, we're taking a look at some of the most common spices, herbs and seasonings… as well as the ways they feature in the not-so-common dishes at Stonewood. Dive in to learn more.
Basil
There's a reason why basil features so heavily in so many different dishes and cuisines—it's got quite the proven track record!
The herb is believed to have come from India, where it was grown for thousands of years before seeping into the culture and cuisine of other areas, such as Ancient Greece. Botanists of the time like Dioscorides and Theophrastus were familiar with it, and were perhaps responsible, in part, for passing it on to surrounding civilizations like the Roman Empire. It's no wonder we think of basil when we imagine Italian food (right after red sauce and pasta, of course!).
So how is basil used? When used as a seasoning, it's usually added last so that it can better preserve its strong, sweet flavor. However, when it's the star of a dish, it can be worked with from the start. Take, for example, pesto sauce! This uniquely flavorful sauce owes its rich green hue to basil. You can find it a deliciously cheesy linguine in our Shrimp Palermo.
Pepper
The oh-so-subtle kick of black pepper makes it as widely-used as its counterpart, salt, when seasoning everything from chicken to steak to fish to pasta. It's a multi-talented spice, the foundation of many more complex flavor profiles.
Capers
What are those little round, flavorful bits found on many pasta dishes, or on Stonewood's own Fish Dip? Known as capers, these buds of the caper bush are known for their sharp, salty taste. Because it's so strong, you probably wouldn't like to eat them solo—but paired with gentler, milder flavors, they add a welcome "wow" factor you're sure to remember.
Rosemary
This Mediterranean herb is noted for its strong, aromatic flavor—which is why it's so often paired with the last item on our list, the milder thyme. On its own, however, rosemary is perhaps most enjoyed as a seasoning for grilled meats, especially lamb (another Mediterranean staple). Enjoy it with our Grilled Rosemary & Garlic Lamb Chops where you can really appreciate its flavor at work.
Thyme
As we mentioned earlier, thyme is a milder herb with a somewhat minty flavor. It nicely balances out the strength of rosemary, and you'll often find the two together, such as in Stonewood's Bleu Cheese Chips!
For a fresh blast of flavor, these dishes are just the tip of the iceberg. Come over to Stonewood for an inspired dinner you're sure to love and come back for, all summer long.
Make tonight extraordinary! Each of our 10 Stonewood locations has its own unique community flair--but they all commit to the same excellence in fine ingredients and kitchen expertise. Find a Location and be sure to Sign Up for our E-Club for news and special offers!