Tue, Jul 27, 2021 at 12:55PM
---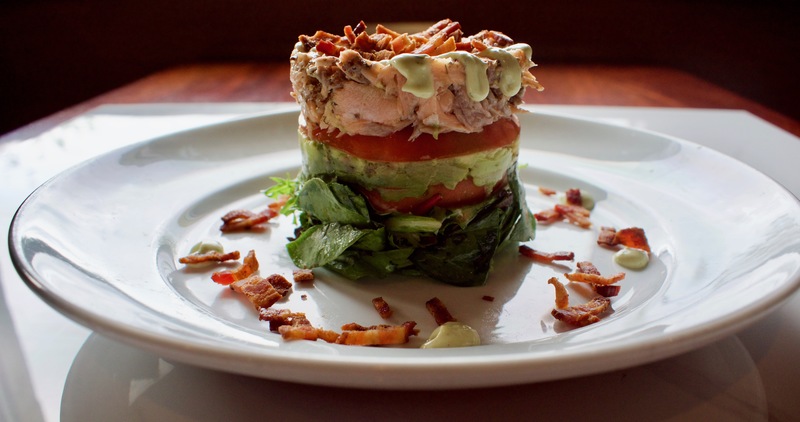 Summer is here! And if you're looking to enjoy the ultimate summer cuisine from the best restaurants in Tampa, Stonewood Grill & Tavern has you covered! With signature creations to satisfy every taste bud, you are sure to find your next summer favorite. These reimagined Stonewood creations are the key to making sure you're enjoying all that summer in Florida has to offer. Read on for our flavors of the season that you can try at your local Stonewood Grill today!
B.L.A.S.T. Stack
Back by popular demand, meet the B.L.A.S.T. Stack that definitely packs a flavorful punch! Experience this layered stack of fresh field greens with lemon-infused olive oil, basil avocado aioli, vine-ripened tomatoes, fresh diced avocado, smoked salmon and crispy bacon straps you'll have to taste to believe.
Caprese Salad
If you're looking for a fresh summer classic, our Caprese Salad is second to none! With its fresh sliced heirloom tomatoes and fresh sliced mozzarella layered on top of a bed of field greens sprinkled with basil chiffonade, the delicious dish is topped with Caprese seasoning and finished with a housemade basil oil and balsamic reduction drizzle. Is your mouth-watering yet?
Shrimp Scampi Pasta
Calling all seafood lovers! Our Shrimp Scampi Pasta is a must-have for your summer bucket list. Its large white shrimp is partnered with baby spinach, mushrooms, and sweet onions with imported linguine in a white wine garlic butter sauce with a hint of old bay creole seasoning and garnished with garlic bread and fresh parmesan. Yum!
Beef Tenderloin Skewer
Backed by unbeatable flavor, our Beef Tenderloin Skewer is a crowd favorite, and for good reason! This oak-grilled, house vinaigrette marinated skewer of filet mignon is paired with fresh red and yellow bell peppers, sweet red onions, zucchini batons and portobello mushrooms, and is served atop lemon orzo with asparagus. This summer creation hits every mark!
Salted Caramel Ice Cream Sandwich
No summer is complete without something sweet! Indulge your taste buds with this Slated Caramel Ice Cream Sandwich that knocks it out of the park. With its velvety, sweet cinnamon ice cream between two fresh baked salted caramel toffee cookies and topped with a caramel drizzle, this delightful dessert will surely impress any sweet tooth!
Don't let summer pass you by without trying these mouth-watering dishes from your favorite Tampa restaurant! With flavors that will satisfy and dishes that will delight, our Tampa restaurants and other Stonewood Grill locations are proud to bring you the ultimate summer cuisine. But only for a limited time, so stop by your local Stonewood Grill today and experience these flavorful masterpieces for yourself!