Thu, Oct 17, 2019 at 2:15PM
---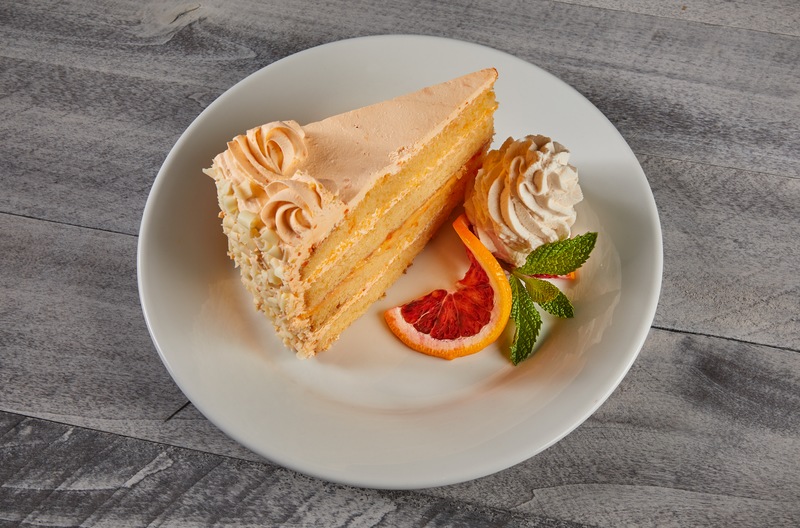 You never need a reason to indulge your sweet tooth here at Stonewood, but here's one anyway—it's National Dessert Month! Our menu is filled with flavorful picks for every kind of occasion, from birthdays to holidays to just-because dinners out.
Read on as we highlight the variety of delicious desserts to enjoy, this month and all year long.
House-Made Key Lime Pie
We naturally begin with a Florida favorite, our House-Made Key Lime Pie! Every slice of this cool, creamy dessert delivers a touch of citrusy sweetness that is unique to the Sunshine State. (It is in the Florida Keys, after all, were the aromatic Key limes were naturalized and earned their famous name.) Easy to enjoy all year long, this dessert feels especially appropriate on hot days when you're craving something cool!
Crème Brûlée
There's a reason why Crème Brûlée is such a classic dessert! Ours follows in French tradition with a smooth, familiar vanilla bean custard and caramelized sugar topping—plus a fresh strawberry garnish for added sweetness! The dessert's delicate touch is what makes it such a time-honored treat, and it's sure to pair perfectly with a sweet white wine.
Limoncello Cake
When life gives you lemons, make Limoncello Cake! That's exactly what we've done, pairing a light lemon layer cake and limoncello mousse with a velvety glaze that's sure to satisfy.
Chocolate Mousse Cake
Our Chocolate Mousse Cake offers a delicious, decadent experience—replete with all the chocolate you're craving in a variety of textures, from moist, rich chocolate cake, to layers of creamy milk chocolate mousse and, finally, dark fudge icing, chocolate nibs and fresh whipped cream for a sweet finish.
Chocolate Bread Pudding
Another decadent dessert, our Chocolate Bread Pudding is rich, gooey and sweet—not to mention the perfect way to satisfy your chocolate fix! We've paired our Chocolate Bread Pudding with a warm bourbon sauce, vanilla ice cream and a house-made chocolate cookie crisp for a truly soothing dessert.
Tip: Can't get enough chocolate? Double up with both a Chocolate Mousse Cake and Chocolate Bread Pudding, and share with the whole table!
Vanilla Bean Ice Cream
Whether enjoyed solo or alongside your favorite dessert, Vanilla Bean Ice Cream is an all-time classic! Its cool, sweet flavor seems to make everything a little better.
Florida Orange Cake
Florida is known for its oranges, and our Florida Orange Cake celebrates this sweet, citrusy tradition to the fullest! Enjoy a decadent four-layer cake with orange Bavarian cream, shaved white chocolate and house-made blood orange whipped cream for the ultimate fruity treat.
Liquid Desserts
Of course, we can't forget about Liquid Desserts! These sweet, decadent martinis are for grown-ups, but their playful flavors are sure to bring out the kid in you.
Our Espresso Martini features the flavorful appeal of your favorite coffee treat, with a Kahlua kick. Enjoy it alongside Van Gogh Double Espresso Vodka, Baileys and a hint of vanilla for a truly delicious dessert.
Craving something fruity and sweet? Opt for our White Chocolate Raspberry Martini, whose Godiva Raspberry Vodka, Godiva White Chocolate Liqueur and a touch of Chambord combine to create a flavorful digestif you're sure to remember.
Of course, when many of us think "dessert" we think "chocolate," so feel free to indulge your cocoa cravings with a Chocolate Martini! We've paired Van Gogh Dutch Chocolate Vodka and Godiva Chocolate Liqueur with house-made chocolate cookie crisp crumbles for a liquid dessert that's playful, flavorful and fun.
This National Dessert Month and all throughout the year, Stonewood is here to satisfy your sweet tooth! Come by to enjoy your favorite flavors or discover a new dessert go-to soon.