Wed, Sep 18, 2019 at 12:40PM
---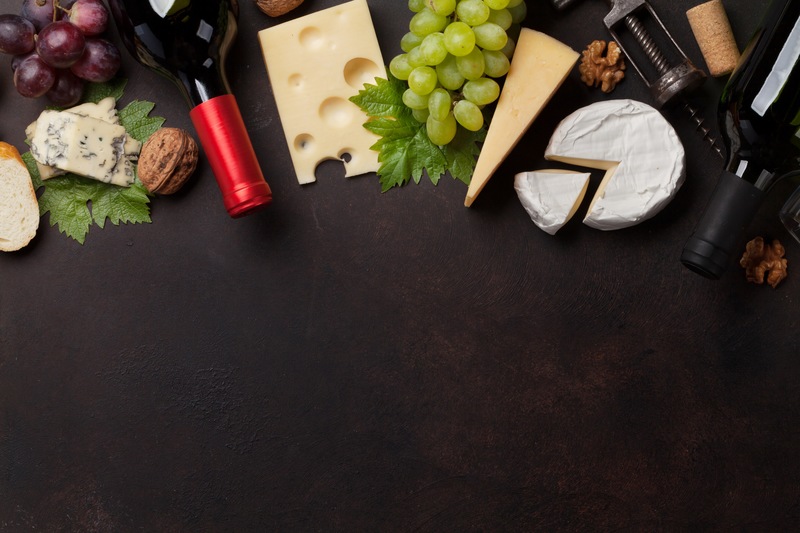 Wearing white after Labor Day? Good! You're already a proven rule-breaker—now get ready to break some food rules, too. Whether you're in the kitchen or having a night out, don't let tradition keep you from enjoying the eats you want, the way you want. Read on as we share five food rules we love to break.
Don't play with food
We've been told not to play with our food since we were kids—however, we think this is one rule worth reevaluating. Sure, the dinner table might not be the place for putting carrots in your nose or turning your slice of cheese into a holey face mask, but who says you can't still get creative and have some fun?
Here at Stonewood, our Crafted Tuesdays present a great way to reinvent your typical weeknight meal! In addition to $2 off any craft draft, you can enjoy chef-inspired, handcrafted burgers that invite you to indulge your playful side.
Elbows off the table
Another more formal rule is to keep your elbows off the table—but we say, don't worry about it! Often, we lean forward and place our elbows on the table without even realizing it because we're simply so caught up in the thrill of conversation and the simple pleasure of dining with great company—and isn't that the point of a night out, after all?
Plus, this is one of those rules made with murky historical logic. We can't seem to remember why elbows on the table was ever considered rude at all! Some say that it's because early dining tables were too weak to sustain the added weight; others, that dining with your elbows on the table gave away that you were probably a poor-mannered sailor who was used to using his elbows on the table as balancing supports on shaky seas. But we think it's much less of an important rule to follow today, as long as everyone has room to dig in and enjoy! (Need some inspiration to leave old, stuffy rules behind? Look no further than the French, whose cuisine and dining culture is among the world's most renowned. Even French foodies will often eat with their bread directly on the table in front of them, no need for individual plates for all. If they can enjoy a more carefree dining experience, so can you.)
No fat
When it comes to cooking and eating, we're often told that fat should be avoided, but this isn't entirely true! In fact, portions of certain healthy fats can actually promote heart health, reduce inflammation, and boost brain power, too. These include the monosaturated fats found in kitchen staples like olive oil and avocado (a star player in our Lobster Cobb Salad), as well as the omega-3 fatty acids found in fish like salmon. Fortunately, there is a wide variety of ways to get this fish fix at Stonewood. Try it atop your Stonewood Salad, in our Cedar Plank Roasted Salmon, Ginger Lime Salmon, Atlantic Salmon, or even our House Smoked Salmon as a savory starter! Whatever you choose, you will be treated to a dish that tastes good and does good for your body, too.
Never pair red wine with seafood…
The general rule of thumb is to pair red wine with roasted meats, especially beef, while white wine is better suited toward lighter, subtler fare like fish. However, this rule is worth breaking every once in a while—it all depends on the fish. For example, did you know that red wine, especially pinot noir, is a great choice for certain hearty seafood dishes like our Tuna Steak? The new "rule" is to get to know the different types of fish and don't be afraid to pair your dish with something unexpected! You never know when you might find a flavor fusion that wows.
… and don't cheese it up!
Another seafood rule you might have heard is to never prepare fish with cheese. This rule has its roots in Italy, where, according to Smithsonian Magazine, it might have formed because the country's great cheese-making happened inland, away from fresh seafood, and thus local chefs never got the chance to pair the two together. But we know better. When approached with balance in mind (always taking care to use cheese in a way that complements the fish, instead of overpowering it), you can enjoy cheese and seafood with ease! Here at Stonewood, our Crab Crusted Fresh Catch is a great example of the power of cheese and seafood to work together. We prepare our fresh catch of the day with a crust made of tender lump crab, white cheddar, parmesan and a lemon beurre blanc, resulting in a flavor experience that's fresh and exciting in every bite.
What are your favorite food rules to break? Let us know! Be sure to stop by Stonewood for a delicious dinner with friends and family—and, perhaps, break a few food rules along the way! We look forward to seeing you soon.