Thu, Oct 17, 2019 at 2:16PM
---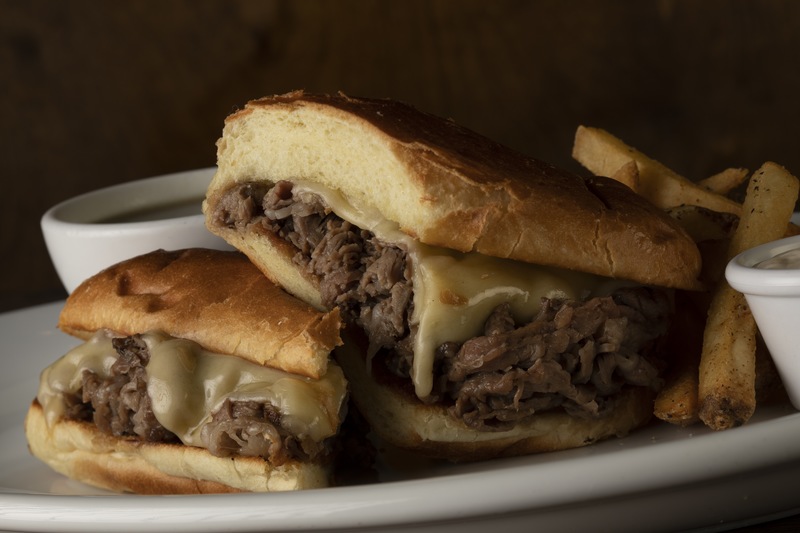 Fall is all about warm, hearty, familiar flavors—best enjoyed with some quality company! Few dishes are up to the task quite like Prime Rib. Read on to see what we love about this delicious dish, as well as a few ways to enjoy it here at Stonewood and beyond.
Rich, tender flavor
One of Prime Rib's most defining characteristics is its tender texture and rich flavor, making every bite feel effortlessly satisfying. As it turns out, "effortless" is actually key to the Prime Rib's tender feel—this cut of beef is so juicy, with the most marbling, because it's from the primal rib of beef, which doesn't get as much of a workout as other areas.
Hearty versatility
Prime Rib is popularly enjoyed as a roast dish—here at Stonewood, for example, we serve ours slow-roasted with a side of horseradish sauce and, of course, au jus for dipping, with your choice of side (you can't go wrong with a classic meat-and-potatoes pairing!). But you don't need to save Prime Rib for special sit-down dinners—it can be just as easily enjoyed on a sandwich, such as our Prime Rib French Dip! This dish features thinly sliced slow-roasted Prime Rib and imported Swiss on a toasted brioche hoagie, served up with French fries, horseradish sauce and au jus. You can even recreate this simple, savory sandwich at home, with leftovers from your family dinner.
The bottom line? It's always a good time to enjoy some quality Prime Rib!
Unparalleled elegance
When you need a dish that has the same gravitas as the occasion you're celebrating—whether it's a holiday, birthday or big achievement at work or school—Prime Rib is your go-to meal. It feels truly luxurious and timeless, not limited by trends or passing food fads but rooted in culinary tradition thanks to its hearty, flavorful appeal. Whenever and wherever it is enjoyed, it's sure to please the whole crowd, many of whom probably have memories of enjoying Prime Rib at special occasions throughout their own lives! Our love of Prime Rib is that universal.
Prime Rib's perfect pairings
Prime Rib pairs perfectly with many of your favorite wines, especially Cabernet and Merlot (which both come in plenty of options for our Stonewood Happy Hour!). These wines work well playing with the rich flavor and marbling of your Prime Rib, helping to bring out its subtler side for an even more delicious entrée experience.
Just in time for the holidays…
It feels like summer is hardly over—especially since we're still enjoying warm, sunny weather! –but the holidays have a habit of sneaking up on us. Prime Rib is the perfect complement to any special occasion, including the many gatherings that you're sure to enjoy over the course of the next few months.
If your mouth is watering, we're right there with you! Fortunately, our Prime Rib is ready to enjoy, this fall and all year long. Swing by your local Stonewood and enjoy it as part of a family celebration or just-because dinner with friends—either way, there's nothing like Prime Rib for a truly memorable meal.