Tue, Sep 28, 2021 at 12:55PM
---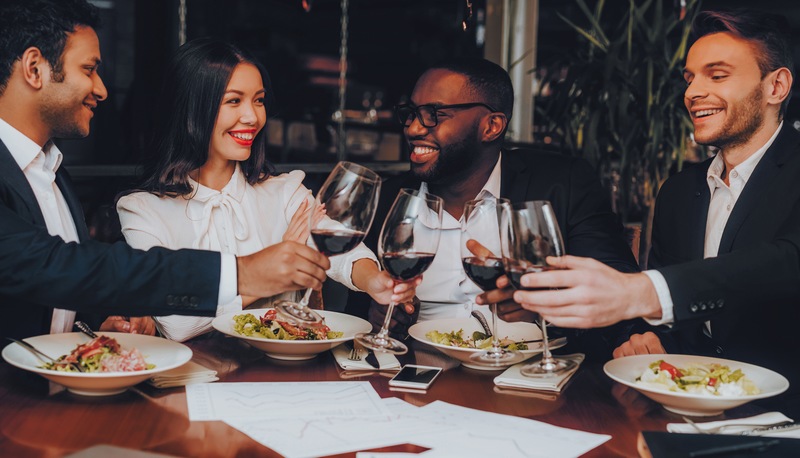 What better way to commemorate a major life event or celebrate an exciting new endeavor than with group dining at your favorite Ormond Beach steak and seafood restaurant? Stonewood Grill is happy to accommodate your next gathering, from bridal showers to birthday dinners. Read on to explore 4 ways you enjoy your next celebration at Stonewood Grill!
Bridal & Baby Showers
Whether it's the beginning of a new marriage or the beginning of a growing family, no celebration is complete without a delicious meal. And at Stonewood Grill, we know what it takes to have an incredible bridal or baby shower. Our group dining options allow you to celebrate all things new while devouring the delicious flavors of all things Stonewood.
Corporate Events
Create a great atmosphere with a corporate event held at your local Ormond Beach steak restaurant, Stonewood Grill! Build relationships, speak vision and encourage productivity with a meaningful gathering outside of the office. Whether you're celebrating a huge accomplishment or building a positive work culture, Stonewood Grill is the place to do it!
Family Reunions
Reunite in style with a family gathering at Stonewood Grill! There's no better way to reconnect with family members you may not have seen in a while than over some delicious steak and seafood. Big or small, your family is welcome to dine with us through our group dining options – from our family to yours!
Birthday Dinners
Another year around the Sun calls for some mouthwatering celebration! Gather your crew and get ready to have the best birthday at your favorite Ormond Beach seafood restaurant. No matter how many trips you've taken around the Sun, we welcome you to dine with us and celebrate Stonewood style!
There are so many ways to celebrate with your local Stonewood Grill! And gathering with those you love and appreciate most is done best over the flavor-packed choices off our Stonewood menu. Next time you're planning a group event, keep us in mind! We can't wait to serve you soon.