Tue, Apr 26, 2022 at 9:15AM
---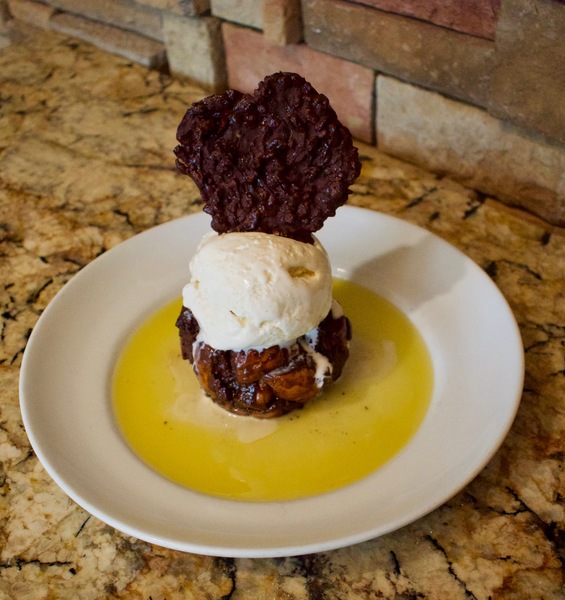 Is there anything better than a satisfying meal at any one of your favorite Brandon restaurants? Perhaps the only thing better than the meal itself is the delicious dessert you get to enjoy afterward.
The best restaurants in Brandon aren't only known for their incredible appetizers, entrées, sides, and beverages.
The desserts you'll find are just as memorable and enjoyable as the meals, whether you choose to share a decadent after-dinner treat with your date or enjoy a special dessert all to yourself.
Trying a new restaurant in your area is always an exciting experience but making your selection among the many options available can be difficult, especially when so many of the dishes look amazing. However, having to choose between too many great choices is a wonderful problem to have!
Once you've reached the end of your meal and it's time to peruse the dessert menu, make sure to gauge how full you are and what kind of dessert you'll have room for. Then, it's time to determine what type of sweet taste you're craving, and which incredible Stonewood dessert will be the most satisfying.
Enjoy a Memorable Dessert Experience at the Best Restaurants in Brandon
The perfect dessert can truly be the icing on the cake (no pun intended) of a romantic date night or a fun dinner out with family and friends in Brandon. Let's take a look at some of the unique desserts at Stonewood Grill and how they could truly perfect your dining experience:
Florida Orange Cake
Whether you're a Florida native or just visiting the area, experiencing a local dish is always a fun way to enjoy your dinner out.
The Florida Orange Cake is a truly decadent treat, made up of four layers of moist cake as well as Bavarian orange cream, white chocolate shavings, whipped cream, and a delicate garnish of fresh orange twist to complete the dish.
Chocolate Mousse Cake
When it comes to the perfect dessert, you can't do much better than a dish centered around one of the most popular sweet flavors out there: chocolate. This flavor is utilized to its full potential in the Chocolate Mousse Cake, with multiple layers of rich, moist chocolate cake surrounded by creamy chocolate mousse.
The cake is topped with fudge icing, chocolate nibs, and freshly-made whipped cream. Both dark and milk chocolate work together in this dish to create a complex palette of chocolatey flavor.
House-Made Key Lime Pie
One of the best ways to truly experience the best that your favorite Brandon restaurants have to offer is to order their house-made dishes, and the House-Made Key Lime Pie is a great example of this.
The House-Made Key Lime Pie starts with a hand-ground graham cracker crust and combines with tangy key lime filling to create the classic flavor profile that fans of this dessert love. Then, we add a raspberry coulis to create a unique accent and top the whole thing off with whipped cream and a fresh garnish of lime.
Chocolate Bread Pudding
Though many restaurants offer a variety of unique and interesting dessert options, most establishments have a signature dessert offering just like they might have a signature entrée or beverage. At Stonewood Grill, our signature dessert is our Chocolate Bread Pudding, which we're well-known for around Brandon.
Bread pudding is a classic dessert that we like to put our own twist on by including rich chocolatey flavors as well as warm bourbon sauce. Then, we top it off with a cold scoop of vanilla bean ice cream and a chocolate cookie crisp made in-house.