Wed, Mar 14, 2018 at 10:30AM
---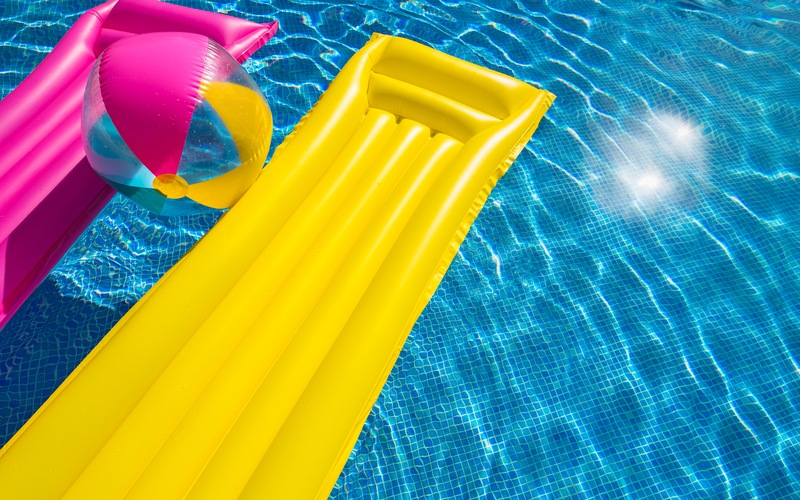 Swinging into spring break? Whether you crave a beachy vacation or want to get lost in a lush, leafy paradise, there's a Florida destination for you.
Read on to see Stonewood's top five picks for a spring break you're sure to treasure.
Embark on an Everglades adventure
Endless horizons and one-of-a-kind wildlife finds characterize the expansive Florida Everglades—and for many in Florida, this famous wetland is no more than a few hours' drive away.
You can take an airboat ride for a breezy, up-close look at many of the Everglades' most famous faces (gators, panthers and pelicans included). Or get on your two feet—or two wheels—and enjoy a hike or bike ride along one of the region's many trails. Maybe stick around and catch a beautiful painted sunset, the kind the Everglades is known for.
And, fortunately, while summers here are often characterized by the pesky buzz of insects in the air, many springtime days are still mild and dry enough to enjoy a calmer kind of experience—so come out and explore!
Go lake hopping
When you think "Florida," your mind probably jumps to the scenic shores of our East or West coast. While they're truly stunning, they're not the only way to reach the water. Head inland and explore the aquatic expanse of spots like Lake County, a Central Florida haven where on-the-water fun abounds. Explore the Harris Chain of Lakes, where "lake hopping" from lake to lake is an easy way to spend the day (or weekend) with ease. Go wakeboarding, grab a bite by the water, or simply soak up the sun and enjoy the view—water fun doesn't get much more local than this.
Explore Bulow Creek State Park
Daytona Beach is among the nation's most famous spring break destinations—but a quick drive up the coast, and a jog inland, will reveal something the whole family can enjoy. Ormond Beach's Bulow Creek State Park is filled with lush foliage (including the mighty Fairchild Oak, a centuries-old feature) and quiet, back-to-nature trails you can drive, hike or bike along to get an up-close view of the green escape.
Take a stroll down Florida's memory lane
A number of Florida cities give off that classic, "Old Florida" feel—an atmosphere in which you can have fun and learn a little history along the way. Volusia County, of course, is a treasure trove for those interested in racing history; DeLand, a bit south and west, conveys a cozy, small-town New England feel coupled with flora and fauna that's exclusively Florida. The "Athens of Florida" is steeped in artistic history to boot.
Of course, there's Old Florida and then there's Older Florida. Head up the coast to picturesque St. Augustine, the nation's oldest city and a well-preserved gem that speaks to the story of our state. Visit the old fortress, Castillo de San Marcos, or take your boat and cruise along the coast to see the history from the water. This is a place where treasured landscapes and culture collide, with breathtaking results.
Paddle through an untouched mangrove paradise
Finally, venture to Florida's famous West Coast for a bit of fun by the Gulf of Mexico. You're already familiar with the stunning cityscapes of Tampa, and its unrivaled bay, but look a little further and you'll find a truly untouched treasure: the Weedon Island Preserve, an aquatic expanse of mangrove tunnels and islands you can paddle through. There's no better way to get up close to nature—keep an eye out for shorebirds, lush waterfront vegetation, and mangrove formations in one-of-a-kind shapes you need to see to believe.
Of course, no matter where you roam, you're never far from a familiar Stonewood destination to make your vacation (or staycation) feel a little more like home. Come in and enjoy a meal that's sure to make your spring break excursion even better.