Sat, Mar 17, 2018 at 3:00PM
---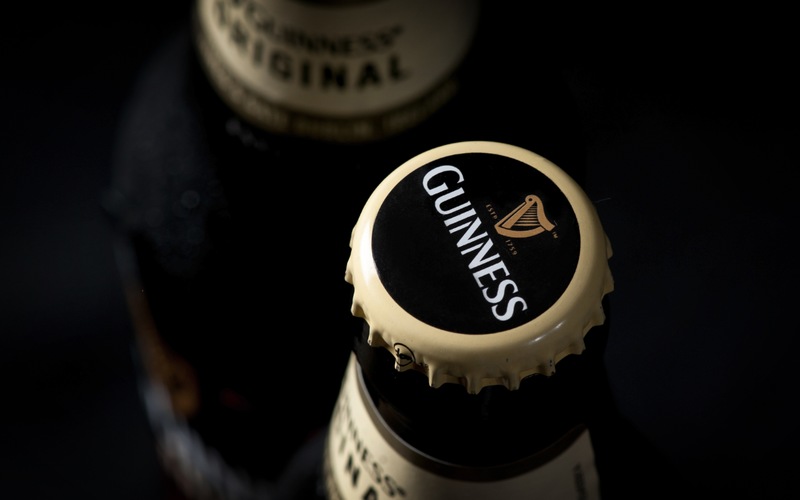 When you think Guinness, you think "great beer." Irish tradition. A delightfully dark drink. But how much do you really know about the history of this beloved beer?
This St. Patrick's Day—a holiday irrevocably linked to shamrocks, Guinness and all things Irish—we're taking a closer look at the origins of our favorite drink. Stop by your local Stonewood for a glass and read on!
Savoring the stout
If you're not already a Guinness fan, you may be wondering—what makes this brand of beer so visually different, so dark? The distinction lies in the way dry stout beer is made. It is prepared with roasted barley, which lends that characteristic hue.
But while stout means "strong," not every stout is the strong, heavy beer its appearance might first suggest. Guinness is a great example of this…
The Guinness difference
But first—what makes Guinness special? It is, of course, more than a beer but a bit of a cultural institution, too. The Guinness Storehouse (still at its original location of St. James's Gate in Dublin) is as beloved a tourist destination as some of Ireland's most famous spots, and the name itself can't help but convey Irish culture whenever you hear it.
Founder Arthur Guinness first developed the brand in 1759, beginning a tradition of innovation in the industry. When you take that first sip, you might be surprised to find that many of your preconceptions (especially based on the formidable look of the beer) seem to vanish—it is, indeed, a relatively light drink, known for its creaminess and notes that suggest chocolate, or coffee, since they also stem from a roasting process.
What's that in my can?
We mentioned "innovation"… that's not just praise of Guinness' great taste, but its ability to deliver that fresh, famously creamy head in increasingly modern ways.
Take, for example, a can of Guinness. It stands out in its sleek black style, but what's on the inside is even more unique: a floating "widget," a small buoyant ball that looks quite like a ping pong ball (why not hold onto it after your drink for an impromptu game?). Its real purpose is not for play, but for releasing nitrogen into your drink as it's poured. The gas escapes through a small hole in the trademark widget, so as you enjoy your drink (Guinness recommends chilling, then pouring "into a large glass in one smooth action"), you get the creamy, fresh draft experience.
Bigger than beer
Of course, the Guinness experience transcends the industry alone.
Have you ever been at your favorite bar or restaurant—maybe a night out at Stonewood—debating trivia over beer with friends? Guinness knew its customers did, so it set out to create a comprehensive resource to put high-flying claims to rest (or back them up as needed). You might know the book by the name "The Guinness Book of World Records."
In keeping with its pursuit to make better beer even easier to enjoy, Guinness recently removed animal-based products from its filtration process, so vegans can enjoy the drink with ease, too.
Guinness boasts great flavor—a taste that's only amplified when you enjoy it amongst friends. Have a glass here at Stonewood, as the complement to a dinner you're sure to remember.