Fri, Mar 09, 2018 at 10:40AM
---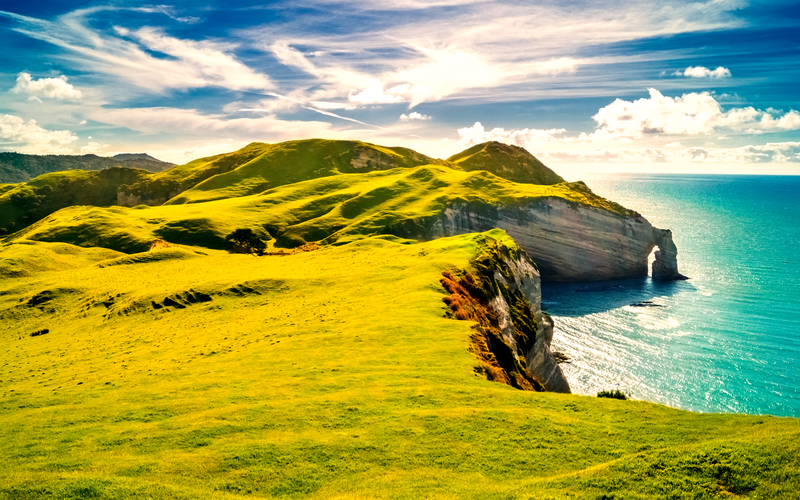 Looking for ways to embrace Irish culture this month ? A flight from Daytona to Dublin clocks in at around 4,000 miles—but you don't need to travel that far to get in the spirit.
Here in Florida, emblems of Irish culture are all around—you just need to know where to look.
Read on to learn more about the Sunshine State's connection to the Emerald Isle… and the one-of-a-kind, immersive ways you can experience it for yourself.
Sisterly love
A slice of Irish heritage can be found in a number of Florida cities, who serve as "sisters," or twins, to Irish towns across the pond.
One such spot? The North-Central Florida city of Ocala, whose sister city is Newbridge of the County Kildare in Ireland. The two became linked in an effort to promote cultural enrichment and exchange, as well as to recognize the similarities the two cities already share, including a passion for horse racing. When you spend time here—either catching a race or exploring the lush, colorful springs at Ocala National Forest—you're immersing yourself in a city whose unique offerings help it go hand-in-hand with its Irish twin.
(Of course, if you ever find yourself on the other end of the Atlantic, Newbridge and County Kildare offer just as much to explore—visit the scenic Grand Canal and follow it to some of the region's most beautiful castles and preserved pieces of architecture.)
Heritage through history
Much of Florida's local history has been shaped by Irish influences, too. Look no further than the Halifax River that runs through Volusia County—named after George Montagu-Dunk, 2nd Earl of Halifax, who once served as the Lord Lieutenant of Ireland.
Every time you pass by some of Florida's famous fields of cattle by the road, you can thank Scotch-Irish settlers for that; they flocked into the region from other parts of the United States in the early 19th century, bringing livestock and helping to shape Florida's burgeoning role in the country.
And of course, heritage through history can be seen in any one of Florida's many Irish cultural societies—local groups of people that celebrate the blending of cultures that runs through their families.
Irish-inspired eats
We can't forget about the foods and drinks we enjoy every day here in Florida, many of which were inspired by Irish cuisine centuries ago.
Here at Stonewood, for example, we offer a variety of whiskeys (to which the Irish lay claim, with the word "whiskey" having stemmed from the Gaelic word "uisce" for water), as well as their stateside derivative, bourbon.
In Florida, Irish culture abounds. We here at Stonewood Grill & Tavern enjoy embracing it and we hope you do, too.