Tue, Apr 30, 2019 at 10:10AM
---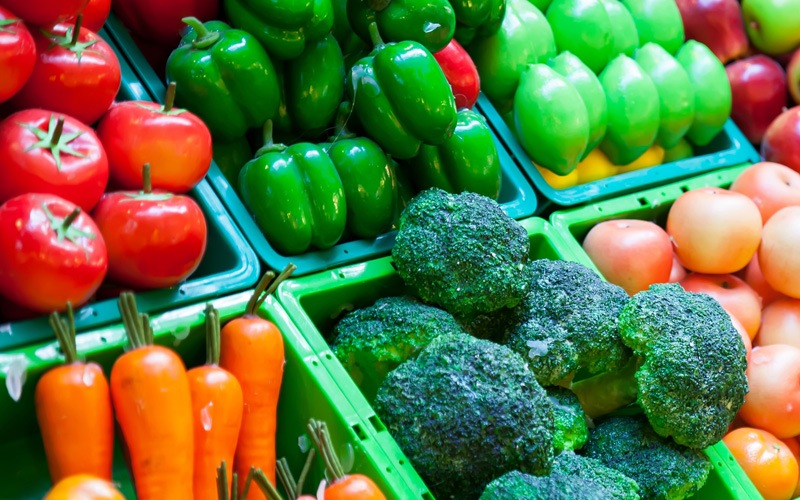 What's your favorite part about summer—the backyard barbecues? Breezy dinner parties, pool days with the family or wine with friends al fresco?
Whatever your summertime must-dos may be, the right food, drink and pantry staples can make your experience even more enjoyable! Read on as we share a simple shopping list for enjoying the delicious season ahead.
Fresh, fun grains
Pasta and sauce form a classic combination—but this summer, why not mix up your grains for a light, zesty approach? Quinoa, for example, is known as a protein-packed superfood that can easily be swapped into traditional pasta dishes, salads and more. Check out Stonewood's Fire Roasted Vegetables with Quinoa & Farro for inspiration on how to work this powerful grain into your meals.
Mixed greens
During the summer, having mixed greens on hand is always smart! Toss them into a salad, freshen up a classic meat-and-potatoes dish, or simply enjoy them alongside meats, cheeses and other ingredients for a tasty antipasto.
Corn
Who knew one simple ingredient could do so much? Keep fresh corn on hand for impromptu grilling, or mixing kernels into a colorful salad or burrito bowl.
Mint
Mint might be a flavor traditionally associated with the holidays, but it's earned a place in summer dishes, too! Next to vibrant summer flavors such as watermelon and feta, mint truly shines and adds a cool, refreshing touch.
Fresh produce
Stock up on Florida's fresh, delicious produce to enjoy seasonal flavors with ease! Watermelon, mango and avocado are just a few of our top picks.
Novelty ice cube mold
For cool, refreshing summertime cocktails, mix things up with novelty ice cube molds your guests are sure to love.
Mason jars
Summertime entertaining calls for simple, multi-purpose serving solutions. Mason jars offer an easy way to display fresh flowers, but also double as rustic glasses for your fruit punch, sangria and other delicious drinks!
Blender
If you've been meaning to pick out a new blender, now is the time! Summertime is perfect for fresh, fruity smoothies as well as acai bowls for a breezy poolside brunch.
Wire brush (for breezy grill cleaning)
Pick up a stiff-wire brush for cleaning up the grill grates between barbecues (best done while the grill is still hot).
Tumble-proof serving bowls
From salads to pastas to chips and dip, summertime entertaining calls for serving bowls galore. Opt for tumble-proof bowls that are safe to use indoors and out—and if you have any extra on hand, you can use them to store cooking scraps to simplify the cleanup process.
Once you check these items off your list, you're ready to enjoy summertime fun to the fullest! Of course, when you crave a hands-free dinner with friends, no clean-up required, Stonewood's got you covered with the summer flavors you crave. Come in and see us soon!