Sun, Apr 28, 2019 at 10:15AM
---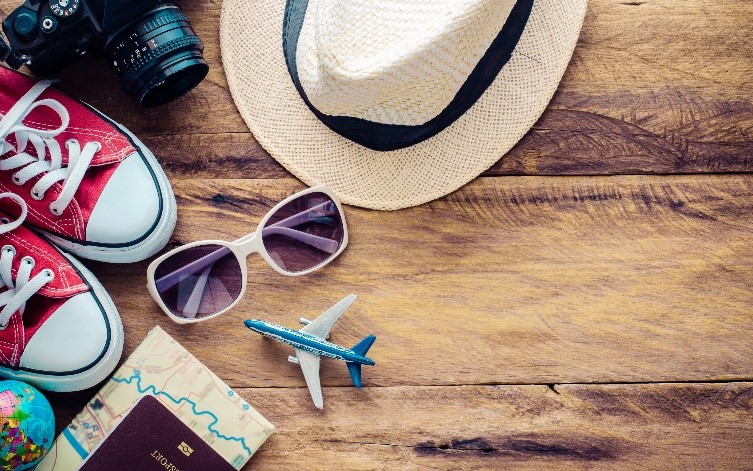 From soft, sugar-fine beaches to sparkling springs and lush trail escapes, there's something for every kind of staycationer to enjoy in the Sunshine State.
But no matter the trip, there are a few essentials that will help make the experience even better. Read on as we share our top ten must-haves for the adventure ahead.
Cooling gear
Wherever you roam, cooling devices like a misting fan (or even a fan that plugs into your phone's charging port!) are great ways to stay comfortable along the way.
Wildlife guide
Bookmark wildlife information on your phone so that you can always be in-the-know when it comes to identifying birds, reptiles and other one-of-a-kind Florida critters on your travels. You never know what you might spot along the way!
Sun protection
Don't let a sunburn derail your staycation plans! Travel with sunscreen, shades and a comfy cap to protect your skin as you travel.
Convertible clothes
Clothes that can easily transition from day to night are perfect for making your staycation that much simpler—and more fun. Comfy, lightweight linens work in a variety of environments, while a simple switch of shoes can help any outfit match the occasion. Plus, you can bring along a lightweight poncho to toss on in the event of a stray afternoon shower.
A good book or magazine
Looking for a leisurely escape on your staycation? Bring along that book you've been meaning to read, or the magazines you want to catch up on, to enjoy at the beach or park.
Pup essentials
The Sunshine State is filled with beautiful beaches, parks and other attractions to enjoy alongside your pup! If you're traveling with a furry friend, remember to bring along food and portable water bowls for them to fuel up along the way.
Traveler's backpack
A lightweight, splash-proof bag is the best way to tote around your essentials. By keeping your hands free, you will be able to enjoy adventurous activities like biking, kayaking or simply strolling around with ease.
Refillable water bottle
Stay hydrated on your staycation day by bringing along a refillable water bottle! Fill it up with ice before you head out, so that it melts for cooler H2O as your adventure progresses.
Road trip snacks
Don't forget about road trip snacks! Our favorites include classic trail mix (you can make your own with pretzels, raisins, nuts and other tasty mix-ins), carrot sticks, and frozen fruits like grapes and blueberries that are sure to hit the spot on hot days.
Stonewood gift card
When it's time for a heartier meal, Stonewood has you covered! Bring along a Stonewood gift card (or send one along with a friend who's traveling) for an easy, delicious option to enjoy on the road, or to cap off a day of fun.
We hope that today's guide helps you enjoy your upcoming adventures to the fullest. Remember, wherever your trip takes you, you're never far from the delicious dishes and welcoming atmosphere of Stonewood Grill. Stop by for a flavorful fuel-up along the way!