Mon, Nov 23, 2020 at 4:55PM
---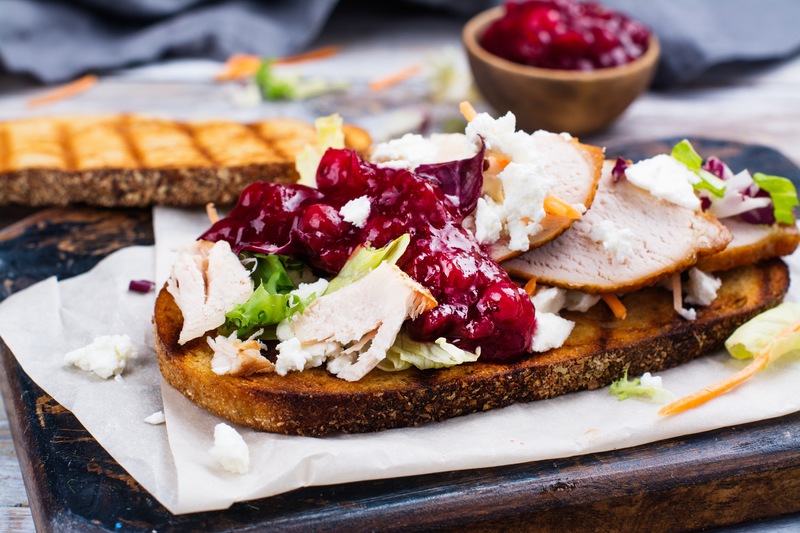 Happy Thanksgiving! After the feast comes the flavorful leftovers, the best of which are served up on hearty, wholesome sandwiches. Take a look below as we share some of our top tips for a sandwich you're sure to savor.
Start with a foundation of flavor
Of course, every truly great leftover sandwich starts with a delicious meal! Maybe you're joining us for Thanksgiving dinner, or brought home Stonewood flavors with our Thanksgiving Bundles that are built to generously serve four to six—whatever the case may be, true leftover lovers know to plan or prep a little extra so there's more than enough for seconds, thirds and beyond.
Pick the best bread
The right bread can make all the difference when it comes to crafting your ideal leftover sandwich! Hearty sourdough or another thick, sturdy bread can provide the structure needed to house all those flavors and textures in one sandwich—but there's more than one way to dig in! If you find yourself with enough leftover Hawaiian sweet rolls, you can even cook up a pan of leftover turkey sliders with cranberry relish, mashed potatoes, turkey and any other trimmings you have on hand.
Have some fun
The Thanksgiving leftovers sandwich is an exercise in creativity! Have some fun and try unconventional add-ons like stuffing, mac and cheese and mashed potatoes. (Tip: We even recommend playing with temperature too—like juxtaposing warm, hearty turkey with cold relish or potatoes—for an exciting flourish.)
Add leafy greens for color and crunch
A few picks from your pantry or fridge can take your Thanksgiving sandwich to the next level. One of our favorite go-tos is the addition of fresh greens like arugula for a crisp texture and flavorful twist!
Try a sweeter sandwich, too
The classic turkey sandwich is a flavorful, foolproof use of Thanksgiving leftovers—but who says your sandwich has to be savory? If you have leftover cranberry sauce, griddle it up on bread with some melty brie for a sweet charcuterie-inspired sandwich that can't be beat.
With these tips, we hope your leftover sandwich is as good as the feast itself!