Tue, Aug 20, 2019 at 4:56PM
---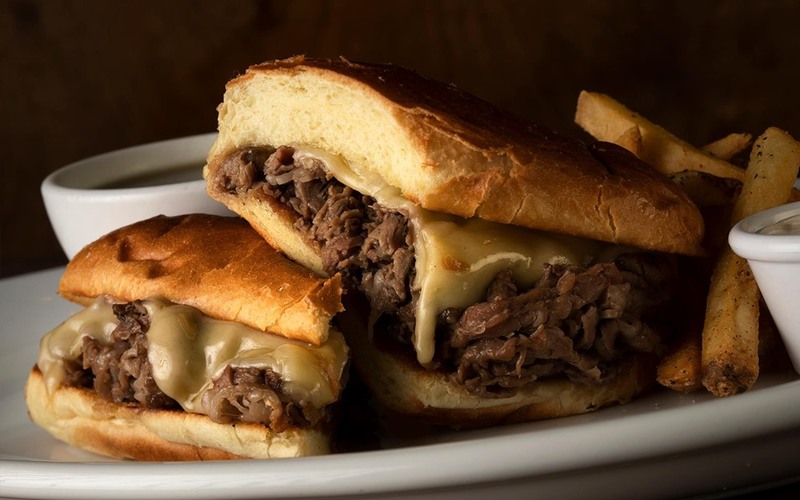 Protein-packed fuel, delicious fixings and no need for a fork or knife? It's easy to see why sandwiches are the reigning go-to meal among kids, adults and foodies of all kinds.
In honor of National Sandwich Month, we're sharing a few of our favorite Stonewood go-tos, as well as tips for crafting the perfect sandwich at home! Take a look.
Two Hand Chicken Club
Like its name might suggest, this sandwich is no mere on-the-go snack! You'll need to make an effort to hoist up all the flavors inside the Two Hand Chicken Club—but once you do, you're immersed in a truly satisfying sandwich experience. We've carefully layered oak-grilled chicken breast, hardwood smoked bacon, imported Swiss, lettuce, tomato, onion and pickle atop a toasted brioche hoagie, served up alongside basil avocado mayo and French fries. The result? A hearty, colorful dish that elevates the classic chicken sandwich to another level.
Fresh Catch Sandwich
We're in the Sunshine State, where fresh fish abounds! Our Fresh Catch Sandwich features our grilled, blackened or fried catch of the day with lettuce, tomato and onion on a toasted brioche bun. French fries and peach pepper aioli, or a housemade tartar sauce, complete the experience and provide a delicious backdrop to fresh-from-the sea flavors. All you need is a swimsuit and the ocean breeze and it's like you're already on the water…
Lobster Roll
Another delicious seafood pick, our Lobster Roll, delivers the best of New England's seaside towns directly to your neighborhood Stonewood! Dig into chilled, tender North Atlantic lobster meat, lightly dressed and perfectly paired with the warm crunch of a traditional griddled split-top bun. Cap it off with seasoned house chips and you're good to go! This is a delicious dish all year round, especially during these late-summer days when you crave a sandwich that's as filling as it is refreshing. Our chilled lobster has you covered.
Prime Rib French Dip
Our Prime Rib French Dip features everything you love about prime rib, on a sandwich! Tender, thinly sliced and slow-roasted prime rib is the start of the show, served alongside imported Swiss on a toasted brioche hoagie. Dig in with French fries, horseradish sauce and, of course, au jus for dipping. Discover what makes this such a classic go-to in your very first bite, and don't forget to dip for extra juicy flavor.
For the perfect sandwich at home…
Wondering how to achieve the perfect sandwich at home? Just like a new home or building, you'll want to start with a solid foundation—in this case, quality bread! Pretzel bread (reminiscent of the kind served here at Stonewood before your meal!) is a great bet, standing out from the rest in a delicious way. Take time placing your ingredients so that each bite offers a taste of it all (cutting or slicing larger chunks can help with this, especially if you're working with big, irregular shapes like leftover steak or carved turkey). Finally, embrace balance on your sandwich! Cool ingredients like the lobster in our Lobster Roll, or even a good chicken salad, pair perfectly with warm, toasted bread. Cool, crisp lettuce and tomato can add a delightful dimension of texture to a burger or cold cut sandwich, too.
Nothing satisfies quite like a sandwich—especially when you don't have to make it yourself! Come visit us for a meal you're sure to remember.