Thu, Jul 25, 2019 at 10:24PM
---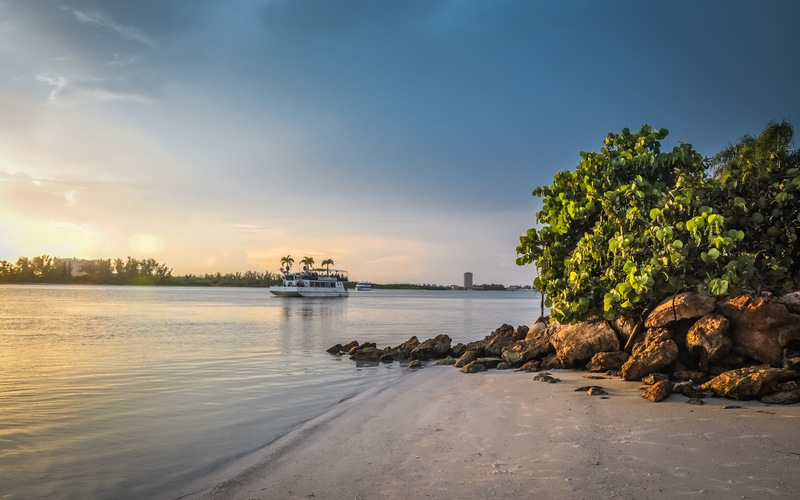 We're at the height of summer—and with ample hours of daylight, the fun doesn't have to end after dinner! And why should it? With so many Stonewood locations right by the beach, we think it's the perfect time to pair your dinner with a walk by the water.
Today, we've got you covered with tips and ideas for enjoying your early evening hours by the beach! Take a look and dig in.
Get an early start
To truly enjoy your dinner and beach time to the fullest, make it an early meal. This way, you won't only be able to soak in some sunshine before dusk—you will also be able to take advantage of Stonewood's Happy Hour deals, which run from opening until 7 p.m. every night. Just check our Locations page to find the Stonewood nearest you. (At several of our locations, you can even stop by for lunch—giving you an even earlier start to your fun by the beach!)
Get the fun started with ocean-inspired eats
Before hitting the beach, you'll want to fuel up. Why not get the fun started with some fresh seafood flavors?
If you're craving a lighter meal, share a few flavorful starters like our hand-breaded, flash-fried tender Calamari and our irresistible Buffalo Shrimp. Equally delicious picks include a vibrant Tuna Steak, or perhaps a summertime staple—the Lobster Roll! There are no wrong choices on the menu when it comes to fresh-from-the-sea flavor. When it comes to choosing a beverage, a beachy treat like the Pain Killer (complete with coconut puree for a tropical touch) is sure to please. Most fish dishes also pair well with white wine, so try our White Sangria for a bright, refreshing experience!
Dress for beachy versatility
Wherever you are in Florida, you're not too far from the beach—so you might already have the coastal "uniform" down! Simply pair sandals with lightweight, airy linens for a sharp yet relaxing outfit that's at home at Stonewood and in the sand alike.
Pick the perfect spot
There's something truly relaxing about visiting the beach during the later part of the day. The crowds are a little thinner, and the sun a little lower, giving you a breezy environment where you can truly kick back and soak in the salty air. Whether you stroll around in the sand, or unwind in a lounge chair, these spots (all located next to convenient Stonewood locations) are sure to do just the trick:
Daytona Beach Boardwalk: This beloved beach destination has shops to browse and sand to enjoy as the evening winds down. What makes it really special is the Daytona Beach Bandshell, where you can catch free, live concerts on Friday and Saturday evenings all summer long!
Turtle Beach on Siesta Key: Located in Sarasota, Siesta Key's Turtle Beach is a great place to catch a beautiful sunset—and maybe some wildlife in action! This is sea turtle nesting season, when turtles venture ashore to lay their eggs, so you may have some luck and spot these one-of-a-kind creatures in real time (of course, if you do spot any turtles, eggs or nesting sites, be sure to look but don't touch!). Visitors to Turtle Beach have also spotted dolphins on the horizon from time to time. Lit by the glowing colors of sunset, there's no view quite like it.
Lake Worth Beach: Dining down in Wellington? After dinner, head east to Lake Worth Beach to unwind by the surf! You can also take a cool, windows-down drive up Ocean Drive, where you'll be surrounded by ocean views to your east and an Intracoastal sunset to your west!
With more than 1000 miles of shoreline vistas to enjoy, the Sunshine State is practically built for breezy dinner-by-the-beach fun. From your table here at Stonewood to colorful skies over your favorite waterfront spot, we hope you enjoy your evening to the fullest.