Thu, Jul 25, 2019 at 10:23PM
---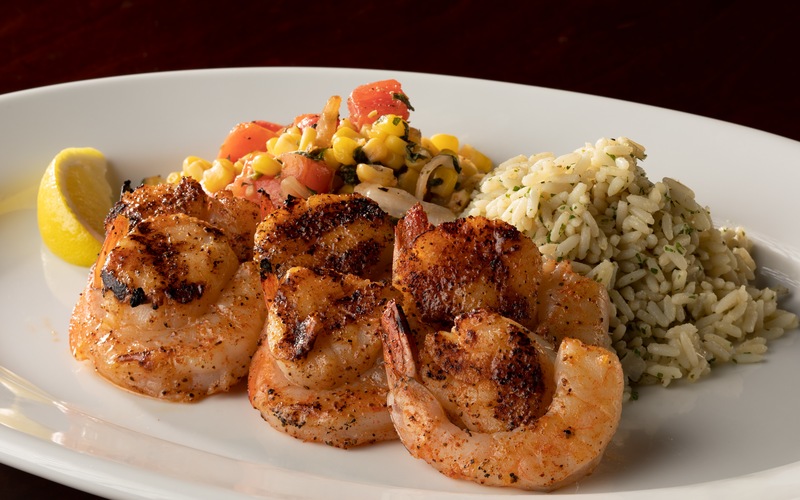 Whether you spend them surfing, fishing or splashing around, the best summer days blend into delicious summer nights—spent with fresh seafood that brings the ocean breeze in every bite.
Wondering how to indulge your seafood cravings at Stonewood? We've got a few flavorful ideas—just read on to find your favorite!
Calamari
Sometimes, summer days call for a light, shareable treat with a satisfying crunch—and on those days, we reach for Calamari! Ours is hand-breaded and flash fried for a delightfully crisp yet tender texture. Served up with jalapeno rings, housemade lemon aioli, pineapple chili sauce and grilled half lemon, it's got enough zest to perk you up even on those long, sultry summer days. (And because fried food and seafood both pair well with sparkling beverages, our White Sangria is a perfect complement! In fact, it'll work well with lots of seafood dishes.)
Lobster Cobb Salad
Our Lobster Cobb Salad is another go-to for warm summer days, perfect for a refreshing cool-down in every bite. We've paired tender Maine lobster meat with fresh mixed greens, corn off the cob, sliced radishes, avocado, cucumbers, grape tomatoes, crispy bacon bits and a housemade vinaigrette. The end result is a colorful array of fresh, nutritious flavors that will fuel whatever your summer adventures may bring!
Tuna Steak
This seafood spin on the traditional steak dinner is easy to enjoy all year long—but it's especially fitting during the summertime, when dreams of catching a record-breaking ahi (a.k.a. yellowfin tuna) hit every time you're by the water! Even if you don't land the catch just yet, you can enjoy this catch of a dinner—our vibrant, marinated ahi tuna, oak-grilled medium rare, served alongside crisp Asian slaw, chili garlic, soy, scallion and a tomato drizzle. We finish it off with a coconut lime aioli for a tropical touch that's sure to transport you to your favorite island destination with every bite.
Crab-Crusted Fresh Catch
For a fresh dish that incorporates your favorite seafood flavors, try our Crab-Crusted Fresh Catch! We coat our fresh catch of the day with tender lump crab, white cheddar and Parmesan cheese and a velvety lemon beurre blanc. Round out the experience with marinated grilled asparagus and poblano rice for a dish you're sure to love.
Shrimp and Scallops
Another dynamic duo, our Shrimp and Scallops is perfect when you want the best of both worlds: tender shrimp and scallops, both oak-grilled to perfection with herb butter and house seasoning to complement their mild, familiar flavor. A colorful corn and tomato sauté and poblano rice complete the dish, providing a truly satisfying meal that celebrates what good seafood can do.
These are just a few of our delicious seafood selections. Stop by Stonewood to enjoy an old favorite or discover something new! No matter what you pick, you can't go wrong by pairing seafood with summer fun.