Thu, Jun 14, 2018 at 4:00PM
---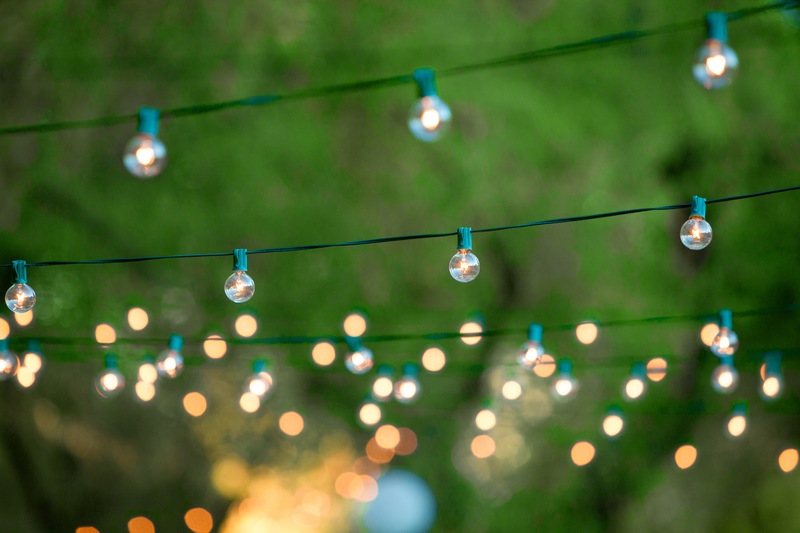 The perfect garden party is a medley of different ingredients—not the least of which is a good menu!
But once you find the ideal entrees and hors d'oeuvres, how do you bring a charming atmosphere to your al fresco gathering?
Take a page out of our book! Today, we're sharing a few of our favorite tavern-inspired entertaining tips, suited to the style of our outdoor space. Just read on.
Putting the "garden" in garden party
One of the best parts of a good garden party is the ability to get outdoors, breathe some fresh air and enjoy the inherent ambiance of nature. Use this setting to your advantage by surrounding your space with potted plants or lush vines that drape down from your patio pergola. Immersing your guests in this sort of backyard oasis is a surefire way to set the perfect mood for the gathering—one of feeling laidback, at ease and surrounded by natural flourishes that are sure to inspire.
Opt for warm, glowing light
Here in Florida, a great time to host your garden party is at twilight—since the evening offers the chance to see beautiful sunsets and a drop in temperature, which your guests are sure to appreciate. If you're hosting a nighttime garden party, surrounding your space with warm, glowing bursts of light in lieu of brighter, more artificial sources like fluorescent lamps. You can use candles—even battery-powered ones! –around your table or opt for citronella candles which come with the added benefit of warding off mosquitos. Dig up your old Christmas lights and hang them from tree to tree for an effortless effect and a glowing, ethereal ambiance throughout.
Sway to the music
What kind of party are you throwing? Whether it's a sophisticated gathering for the grown-ups, or an impromptu get-together where the whole neighborhood's welcome to enjoy, the right playlist can help you set the tone with ease. Use outdoor speakers—you can even find some that come "disguised" as patio rocks or plants—to play songs that you picked ahead of time. You can even set up a designated space in your patio or backyard to serve as the dance floor!
Embrace movement…
Another top reason to entertain outdoors is to embrace the movement of nature—the gentle breezes and swaying vistas you just don't get indoors. Hang up sheer drapes from your patio overhang so that they can move with the wind and keep your space feeling fresh and lively. If there's a gentle breeze, a small set of wind chimes or even an artistic flag can contribute to the sense of fluidity in your space.
… and chef-made convenience
Of course, we can't forget about the food! To enjoy the same convenience you have on a family dinner out, eliminate the need for guests to head in and out for food, drinks, napkins and other essentials. Set up a buffet-style station where guests can find trays of food or hors d'oeuvres, a bucket of ice to refresh their drinks, napkins, sides and whatever else they might need.
You come to Stonewood for food, family, and a fun, friendly atmosphere—and we hope that these tips help you accomplish that ambiance at home, too!