Tue, Jul 18, 2017 at 9:57AM
---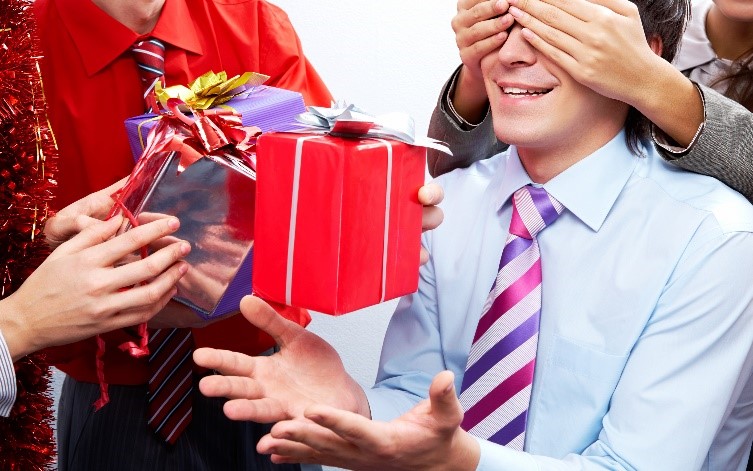 A delicious steak dinner, hand-crafted ambiance, friends and family by your side…
There's nothing better than a night out at Stonewood—except, maybe, one you weren't even expecting!
A surprise party at Stonewood is our favorite way to say "happy birthday," "congratulations," and just about anything else you want to express. Wondering how to pull it off? Take a look below for our five best tips!
Sign them up for the Stonewood Insider E-Club
If a friend or family member's birthday is coming up, they'll definitely want to be signed up for the Stonewood Insider E-Club! Drop a hint (but don't let on that there's a party coming up) so that they can enjoy special offers, news, and—most importantly—a birthday bonus for their big day!
Reserve a group dining space
The perfect part is carefully planned, so be sure to make reservations ahead of time! You can easily do so online—just click to find your preferred location and go from there. If you're planning on bringing along a larger crowd, or if you simply want a cozier get together, a group designing space is perfect for you.
Find a diversion
Of course, due to the "surprise" element of the party, you'll probably need to come up with a cover story for the guest of honor. Invite them to go shopping, to look at furniture, to have a quick bite… whatever will get them out the door and to the party that's waiting for them!
Let your server in on the plan
It's always smart to clue your server into your plans. They can help make the occasion even sweeter with everything from dish recommendations to that picture-perfect snap of the whole party.
Order up some favorites and enjoy
So you've pulled it off, successfully surprising your guest of honor—now it's time to dig in! Before they even arrive, you might consider ordering some appetizers ahead of time, like our delicious Bleu Cheese Chips or whatever their favorite may be. For the main course, you can't go wrong with a good steak such as our 14-ounce New York Strip, oak grilled to tender perfection.
Here at Stonewood, we love a good surprise party—and can't wait to help you throw one! Call today to reserve a space for your special night—we look forward to seeing you soon.
Make tonight extraordinary! Each of our 10 Stonewood locations has its own unique community flair--but they all commit to the same excellence in fine ingredients and kitchen expertise. Find a Location and be sure to Sign Up for our E-Club for news and special offers!