Mon, Jun 11, 2018 at 4:05PM
---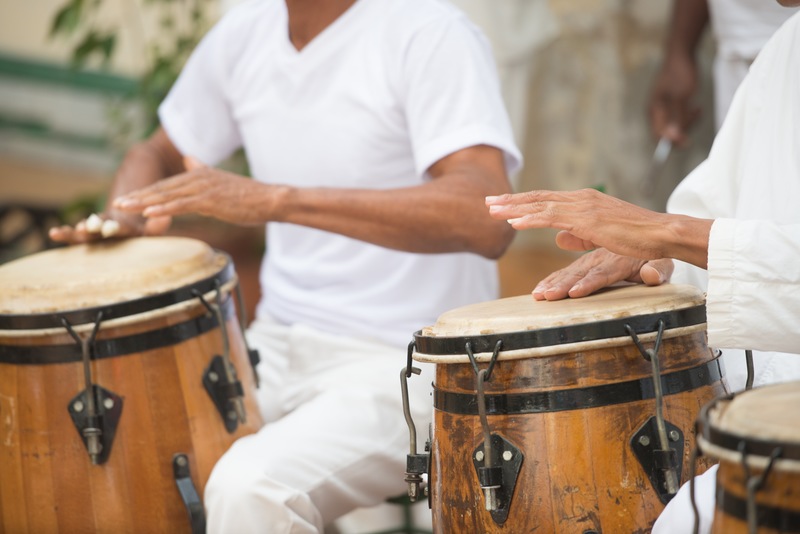 Can you hear it? Just as sure as rolling waves or seagulls on the beach, Florida's lively musical heritage imbues a spirit of sound that can be felt across the state.
You just need to know where to listen!
This summer, why not embark on a musical journey that takes you past some of the state's most famous musical haunts: the old stomping grounds of esteemed artists, or perhaps the birthplace of a fusion sound that's uniquely Florida? Read on to see some of our favorite must-do stops along the way.
Gainesville
Florida natives and visitors alike may know Gainesville, primarily, as a college town. But its lively streets are home to more than just student-friendly haunts—in fact, venues throughout the town offer a chance to hear up-and-coming local acts in intimate, laidback settings. It's a vibrant scene—but Gainesville's ties to musical history go back even further.
The city is the birthplace of one Tom Petty, the place where the beloved late musician first started dreaming of a future in rock and roll. His humble beginnings (which included grounds work at the University of Florida) gave way to the start of his career and a little band by the name of Tom Petty and the Heartbreakers, from whom we got such hits as "American Girl" and "Mary Jane's Last Dance." To get a feel for the scope of Gainesville's love for their most famous musician is not difficult: Following news of his passing last October, University of Florida students sang out a poignant take of Petty's beloved I Won't Back Down during a football game. To walk through the streets of this surprising musical haven is to truly walk the path of a rock-and-roll legend.
Miami
Heading down to the shores of Miami—an effortless medley of big-city fun and natural beach escapes—is another musical journey worth embarking on this summer. The Magic City is home to a booming sound, found in the fast, swinging sound of bongo-led bands at Cuban cafes. Coming during yearly festivals like Calle Ocho is sure to deliver a healthy dose of Latin music, but all you really need to do is visit here to hear it. The city's inspired artists from Gloria Estefan (of Miami Sound Machine fame) to Pitbull and beyond. A love for music adds to the fabric of this ever-lively city, a worthy destination for travelers of every type and musical preference.
Florida Keys
As we round out our musical journey, we arrive in the Florida Keys—most especially Key West, the breezy town that's long been a favorite of island-style musicians like Jimmy Buffett who, before developing his classic "trop rock" or tropical rock sound made famous by "Margaritaville," sailed around the island as a first mate on the Petticoat III. Here, you can see the gorgeous vistas and experience the relaxing mentality that inspired Buffett and similar artists to write their breezy, laidback tunes (with infusions of tropical calypso throughout) that today serve as anthems for the island-time lifestyle. As Buffett famously sang, "it's five o'clock somewhere," after all!
We hope that today's musical journey helps you discover new sights and sounds all across the state. Head home with a fresh playlist for your summertime gatherings, a newfound knack for the bongos, or perhaps a passion for the bright, vibrant Calypso sound. It's all part of Florida's lush cultural landscape.