Thu, Feb 20, 2020 at 4:00PM
---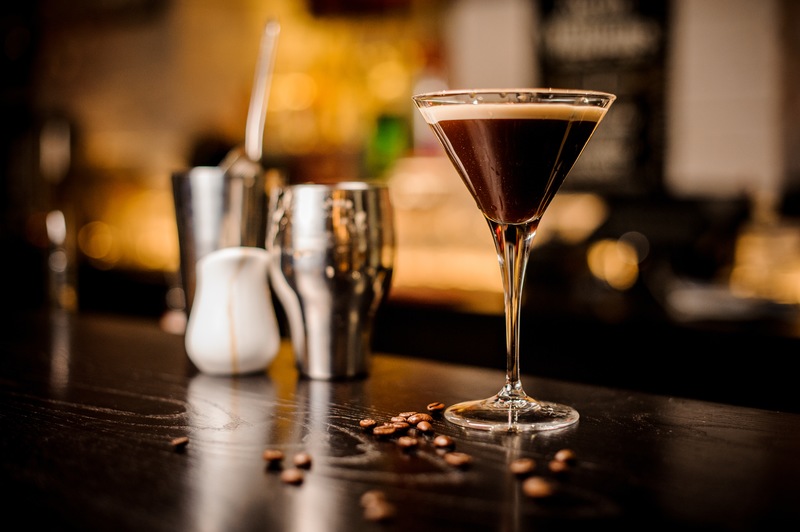 Cool, creamy, coffee goodness. There's a lot to love about Kahlúa! As we say "cheers" to this delicious liqueur on National Kahlúa Day Feb. 27, let's take a closer look at its origins, ingredients, and some delicious ways to sip.
What's in a name?
"Kahlúa" comes from the native Nahuatl language that predated Spanish in Mexico—it name means "House of the Acolhua people," connecting the relatively modern drink (Kahlúa only officially came on the scene in the 1930s) with the long-running tradition and flavor of Mexico's Aztec heritage.
A homegrown treat
While Kahlúa may be a 20th-century invention, its ingredients have played an essential role in Mexican cuisine and culture for centuries, making it a truly homegrown treat. The drink is perhaps best known for its distinct coffee flavor, stemming from its inclusion of arabica beans, as well as rum and sugar for sweetness. But Kahlúa wouldn't be Kahlúa without one unsung ingredient: the humble vanilla bean. Not only does vanilla lend a necessary sweetness and aromatic flair to Kahlúa's strong, coffee-focused flavor profile, but the vanilla bean is actually a key player in regional cuisine! In fact, it is native to the area we now know as Mexico (its name meaning "little pod" in Spanish), and was unknown to Europe before conquistadors arrived in the area and brought it back to the Old World.
It comes as no surprise, then, that Kahlúa pairs perfectly with a wide variety of vanilla-based treats, including good-old-fashioned ice cream! Of course, there's more than one way to indulge…
When Kahlúa cravings call…
When your Kahlúa cravings kick in, there are plenty of delicious drinks and desserts to enjoy. (And don't worry about staying up all night—despite Kahlúa's characteristic coffee flavor, its relative caffeine content is low, so feel free to kick back and relax!)
One of our favorite options is the go-to classic, an Espresso Martini. Here at Stonewood, ours is served up with Van Gogh Double Espresso Vodka, Kahlúa, Baileys and a hint of vanilla for good measure. It's the perfect way to cap off your meal, a sweet treat that eliminates the need to choose between "drink" and "dessert."
Entertaining at home? Try easy Kahlúa ice cream floats! Vanilla ice cream, soda and a small splash of Kahlúa is sure to satisfy on hot days by the pool or backyard.
Now that you're a Kahlúa pro, enjoy a sip of this sweet treat at Stonewood Grill! We can't wait to see you and "cheers" with you soon.