Fri, Feb 21, 2020 at 11:10AM
---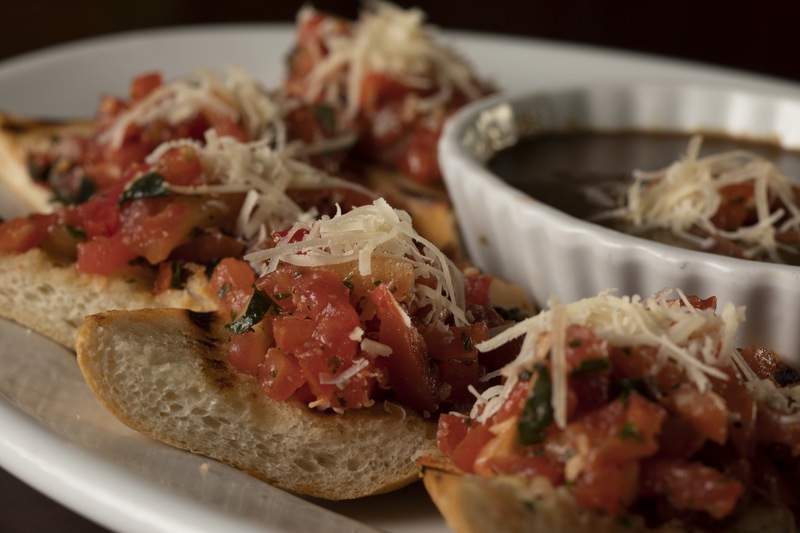 Tapas may be trendy, but the art of enjoying a shared meal with friends—and filling your plate with perfectly bite-sized snacks, breads, meats, cheeses and more—is a mainstay of Spanish cuisine. And we can't get enough. Read on as we learn more about tapas: what they are, how to dig in, and a few of our favorite Stonewood go-tos that fit the flavor bill!
The tale of tapas
The tales about how tapas came to be are about as numerous as there are types of tapas to enjoy! Fortunately, the name itself gives us a big clue. "Tapa" means "cover" in Spanish, and many of the possible origin stories we've seen center around the use of a small piece of food to cover a beverage from sand or insects. Others suggest the name stems from the practice of placing one's food on top of their beverage when there was no room for a table in crowded establishments, or serving hungry travelers small portions of food on the lid of a pot. Some even tie tapas to royalty—as the legend goes, King Alfonso X of Castille first popularized the practice of pairing one's drink with a small snack in the 1200s when he used this method to recuperate from an illness.
What do most of these stories have in common? A turn from practicality to preference—while tapas may have served a utilitarian purpose at one time, a necessary accompaniment to a delicious drink, today they are sought after as culinary experiences of their own: delicious and effortless, a blank canvas for flavorful possibilities best expressed bite by bite.
Entertaining with tapas
If all this tapa talk has worked up a craving, why not throw your own tapas party with friends? Pair delicious drinks with a menu of favorites—from your homemade meatballs to familiar finger sandwiches to meat-and-cheese skewers—and serve them on small plates (or ramekins, small frying pans—feel free to get creative! This is a culinary style that calls for flair). Set it all up with a beautiful, colorful spread that draws the eye and the taste buds.
Of course, for a more hands-off approach, Stonewood is here to help…
For a tapa-style meal at Stonewood…
Tapas may sound a lot like appetizers, and the line between them is increasingly blurred as more and more foodies embrace this delicious style of eating. Technically, tapas are a small meal served solo or with drinks, while appetizers usually accompany a larger meal ahead. Our Stonewood Shareables are a perfect blend of both approaches, offering delicious dishes that work well as starters to your meal—or, when teaming up tapas-style, a mouthwatering medley of flavors, each delivered bite after bite. By ordering a variety of Shareables for the table, everyone can try a taste of something new for a light, flavorful meal that hits the spot. Some of our go-tos include:
Calamari, hand-breaded and flash-fried for the perfect texture and served with jalapeño rings, lemon aioli and a pineapple chili sauce.
Bruschetta, a classic Italian offering whose vine-ripened tomatoes and griddled garlic bread are sure to satisfy.
Stone Bits, garlic-marinated steak tips flash-seared for serious flavor. Served with horseradish sauce, gherkin pickles and toast points for the ultimate "mmm" moment.
Craving a delicious bite—or two, or three, or more? Swing by Stonewood to share plates of fresh favorites like our Stone Bits, Bruschetta and many more.