Tue, Nov 20, 2018 at 8:55AM
---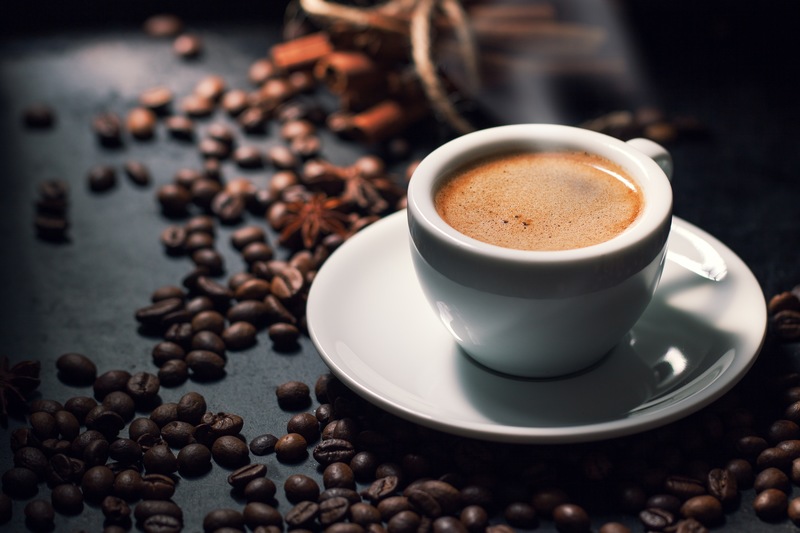 Need a pick-me-up? Enjoy one in the form of National Espresso Day on November 23rd!
Just in time to fuel those early-morning, Black Friday shopping adventures (and the general hustle and bustle of holiday season festivities), National Espresso Day offers us an excuse to indulge in our favorite coffee concoctions, many of which are built on a base of espresso.
But just what is that mysterious (but much-loved) coffee treat, anyway? Read on as we dive in to learn more, and to find a Stonewood espresso-based menu pick you're sure to love. Just take a look.
Explaining espresso
Espresso is a type of coffee. Its name, though, does not refer to a specific kind of bean—rather, to the process that makes an espresso unique. In it, near-boiling water is "expressed," or pushed, through finely ground coffee beans. The brew time is much slower for regular coffee, and espresso's higher caffeine content naturally lends itself to those who prefer quick pick-me-ups in the form of small cups, or shots poured over dessert style drinks (aka "affogato") for that extra touch of energy.
Does spelling count?
It can feel counterintuitive to say "espresso" with an "s," especially since many variants in America are spelled "expresso." The "x" is a uniquely American addition because there is no "x" in the original Italian alphabet.
But if you actually travel to Italy, it all becomes a sort of moot point, anyway, since there, espresso is the standard way to prepare coffee! Just ask for a "caffe," a coffee, and you'll blend right in.
How to enjoy
Here at Stonewood, we have several ways to enjoy the strong, bold flavor of espresso—and not all of them come in a cup!
Espresso Rubbed Beef Medallions: Adding an extra, rich touch of flavor to our famous oak-grilled method results in a unique dinnertime medley: a combination of espresso-rubbed, oak-grilled beef medallions, bourbon mushroom sauce, creamy Romano cauliflower mash and organic heirloom carrots, roasted to perfection.
Espresso Roasted Cauliflower: You'll also find that the rich, roasted, down-to-earth espresso notes play nicely against the roasted veggies in our Espresso Roasted Cauliflower.
Espresso Martini: For a delicious way to cap off your meal, try a liquid dessert in the form of our Espresso Martini. It features Van Gogh Double Espresso Vodka, Kahlua, Baileys and just a hint of vanilla, a sweet touch that truly wraps together the dessert-in-a-glass experience.
Espresso: The classic tradition of an espresso—or double espresso—after dinner is rooted in its digestive power. It started in Italy, where a national love of food and coffee alike resulted in a routine that paired the best of both. Have an espresso after dinner to help your body digest the meal you just enjoyed!
Espresso may be most popularly enjoyed in a mug—but as you can see here, that's just the beginning! Come down to Stonewood to enjoy fresh takes on espresso, as well as your tried-and-true favorites, real soon.