Fri, Jan 24, 2020 at 5:27PM
---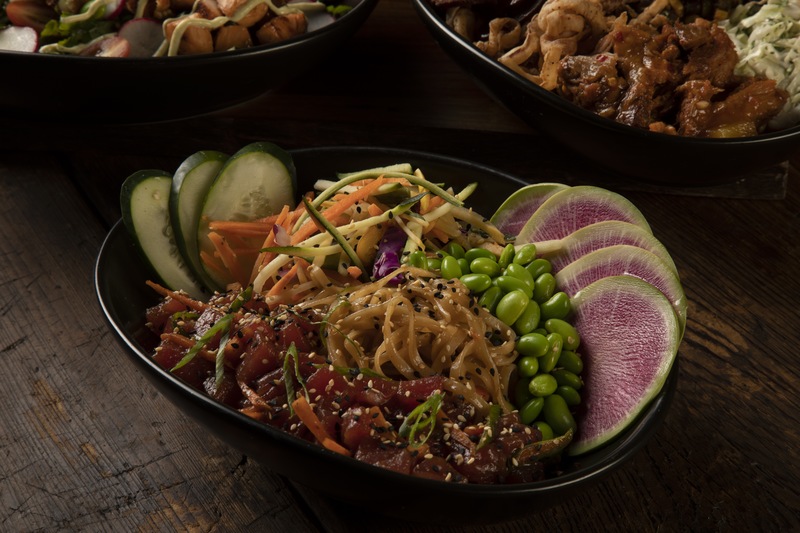 This Super Bowl season, we're craving super bowls—the hearty, flavorful, picture-perfect medleys of grains, meat and veggie goodness we simply can't get enough of! Read on to learn why food bowls have been trending so much in recent years—and how to enjoy one at Stonewood or right at home. Take a look.
Behind bowls' big moment
What was once an afterthought—a functional container for serving dishes like soup or ice cream—has recently taken on an entirely new identity. Bowls are no longer basic serving elements, but experiences in their own right. When we hear "bowl," we think of hearty flavor and a stylish presentation worthy of any foodie Instagram.
As Charles Spence, a psychology professor at the University of Oxford, told the BBC, part of the attraction to bowls of food may be in the physical sensation of holding one that's warm and heavy with good food—it just makes us feel good! And since we usually need a fork and knife to eat from a plate (and thus, can't hold it), bowls seem especially inviting.
The popularity of bowls might also be a symptom of a larger cultural fixation on nostalgia. Think about your favorite foods that are served in bowls—it's often comfort food classics like mac n' cheese, spaghetti and meatballs, and even mashed potatoes, all familiar, feel-good meals. So even when we try something new in a bowl, we may still be predisposed to enjoying it—because as kids and even kids at heart, many of our favorite foods (ice cream included!) were served up that way.
And of course, when so much of foodie culture revolves around taking photos of food that looks as good as it tastes, it's only natural that bowls—which lend themselves to beautiful presentations of ingredients—would grow in popularity!
How to craft the perfect bowl
Wondering how to craft the perfect bowl at home? Layer your "foundation" ingredient—typically a grain like rice or quinoa—on the bottom of your bowl, using it as a backdrop for colorful veggies, a scoop of crema or salsa, and, of course, your meat of choice.
A look at Stonewood's super bowls
For flavorful inspiration on bowls that look good and taste even better, Stonewood has you covered with three delicious picks!
Our Salmon Bowl features Ponzu ginger-glazed salmon, lemon oil, a five-grain medley, baby kale, edamame, cucumbers, radishes, grape tomatoes, scallions, crispy shallots and a smooth avocado crema to tie it all together. It's the perfect pick for protein and a heaping dose of veggie goodness!
For a taste of the tropics, our Poke Bowl delivers color and fresh, one-of-a-kind ingredients in every bite. Enjoy sushi-grade rare tuna poke, jasmine rice, watermelon radish, cucumber, Asian slaw, edamame, carrots, sesame seeds, fresh cilantro and sriracha aioli for a warm, flavorful flourish.
Our Southwest Chicken Bowl stars several of your favorite Tex-Mex flavors in one delicious bowl! Dig into Santa Fe-style chicken breast, poblano rice, our black bean & corn salsa, pico de gallo, tortilla strips, basil avocado aioli and jalapeño to cap off your meal with a kick.
When it comes to serving up your favorite flavors, it doesn't get much better than a heaping bowl of something savory! Enjoy your favorite bowl here at Stonewood, then craft one of your own at home. Either way, with bowls being the dish du jour, you know you're in good company.