Tue, Feb 12, 2019 at 4:05PM
---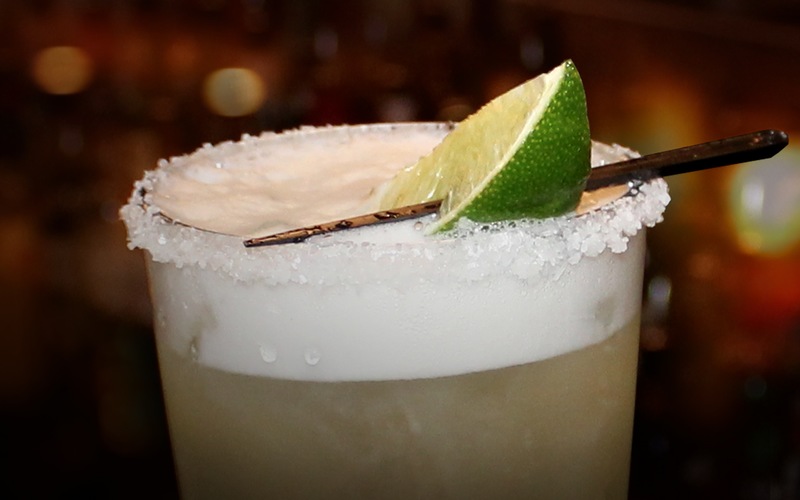 Lime. Tequila. Salt and a touch of sweetness. The makings of a margarita seem pretty simple—but somehow, we're still constantly learning more about this beloved beverage.
In honor of National Margarita Day on February 22nd, we're taking a look at some of the fun facts behind our favorite sweet-and-sour treat. Just take a sip and read on to learn more!
What's in a name?
We've come to associate "margarita" solely with our favorite drink—we even named a glass after it! But the word is actually Spanish for "daisy." While margaritas can certainly be colorful like the heart of a daisy, though, many actually believe that the margarita drink is not named after the flower but after another cocktail called, well, the daisy. This drink certainly seems like a predecessor to the margarita, featuring a few basic ingredients like brandy, simple syrup, lemon and citrus liqueur. As one story goes, throwing tequila into the mix added a Mexican flair to the drink and, hence, the Spanish-named cocktail was born. (Though depending on who you ask, the margarita could have been named after a variety of women, too, including the singer Peggy Lee—"Margarita" is short for "Margaret," for which Peggy is a nickname—and a showgirl named Rita.)
We'll never quite know the full story behind the margarita, and that's okay. The mystery aspect just makes the margarita that much sweeter.
Cheers!
Because of the margarita's Spanish name, you might find it fun to toast in that language, too. The next time you want to say "cheers" with friends while sipping a margarita, opt for the Spanish "salud," which can be used to refer to good health, to say "bless you," and, of course, to wish someone well!
Sweet-and-salty science
While sipping a margarita, the only thought going through your head is probably "mmmm." But as it turns out, a lot of science goes into every sip!
Just like pastry chefs know that salt can bring out the sweetness in cakes and cookies, bartenders have learned that salt prevents competing elements in a drink (in our case, sweet agave and sour lime) from overpowering one another, while simultaneously emphasizing that perfect spot where the elements shine their best. It brings out the best of both. While science can still sometimes be stumped when it comes to why we like certain flavors, one possible explanation is that salt, especially, touches on our gustatory receptor cells, a.k.a. taste buds, resulting in that mouthwatering feel and emphasizing the flavor experience. At the same time, too much salt can overpower a flavor—so with the margarita, it's placed lightly on the rim of a glass to achieve a perfect balance.
A Stonewood special
The science behind a margarita's flavor may be complex, but here's something a little simpler: On National Margarita Day, come down to Stonewood Grill & Tavern and buy one House Margarita, get one free! These vibrant refreshments serve as the perfect complement to a delicious dinner with friends and family, so be sure to gather up the crew and we'll see you soon. This offer is only valid on February 22 with our special coupon.