Wed, Sep 30, 2020 at 4:50PM
---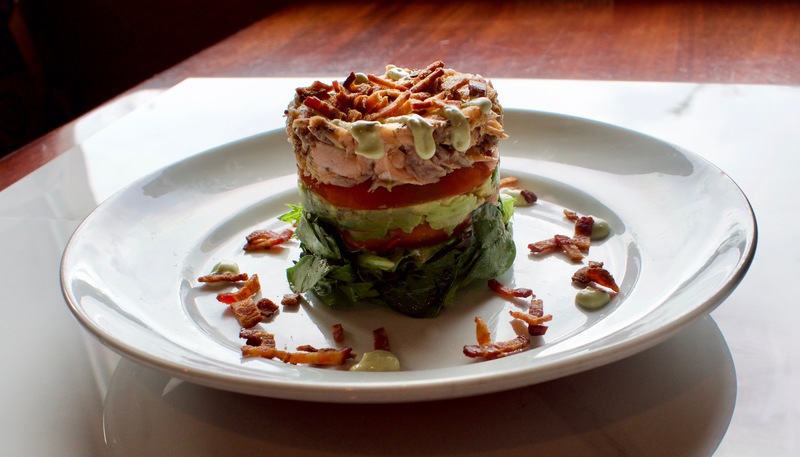 Inspired by Stonewood chefs and artfully crafted for a one-of-a-kind flavor experience, Stonewood is excited for you to meet our latest selection of Seasonal Features! Swing by to enjoy these dishes (including a returning favorite) for a limited time. Take a look below more for some delicious details.
B.L.A.S.T. Stack
If this colorful, protein-packed dish looks familiar, that's because it is back by popular demand! Our B.L.A.S.T. Snack takes flavor to another level, featuring layers of fresh field greens with lemon infused olive oil, basil avocado aioli, vine ripened tomatoes, fresh-diced Hass avocado and our signature smoked salmon, all garnished with hardwood-smoked bacon strips for a final, flavorful flourish. With so many layers to love, you'll want to dig right in (but you may want to snap a photo first!).
Grouper Giovani
Craving fresh Florida seafood? Our Grouper Giovani features Florida fresh black grouper, oak-grilled to perfection and served up atop a savory butternut squash-stuffed ravioli and fresh French green beans. Our scratch-made creamy tomato crema sauce ties it all together for a flavor experience you're sure to love.
Peach Bourbon Glazed Pork Chop
This delicious dish, inspired by the familiar flavors of Southern cuisine, is the brainchild of Stonewood's very own Chef Danny! Enjoy sweet tea-marinated frenched bone-in center cut pork chop, perfectly oak-grilled and glazed in a housemade peach bourbon puree. We serve it all up with roasted garlic mashed potatoes and fresh sautéed baby kale, a delicious blend of sweet and savory.
White Chocolate Raspberry Cheesecake
Cap off your Stonewood meal with something sweet! Our White Chocolate Raspberry Cheesecake delivers decadent white chocolate cheesecake flavor, swirled with fresh raspberry on a graham cracker crust. Garnished with white chocolate shavings, this bright, flavorful dessert is one you'll want to try again and again.
Switch up your Stonewood routine and enjoy these fresh additions, as well as your go-to favorites! We can't wait to see you.