Sun, Apr 15, 2018 at 11:00AM
---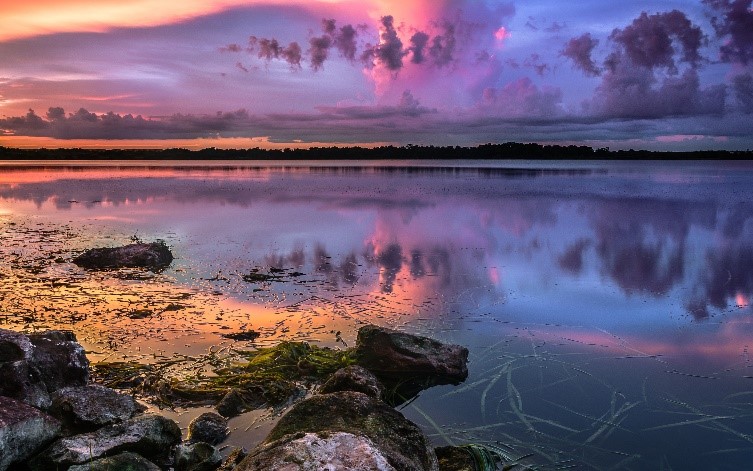 With more than 30,000 lakes and 1,300 miles of shoreline to explore, Florida is a veritable fisher's paradise.
Angling opportunities abound in every corner of the state, waiting to be enjoyed by boaters and fly-fish aficionados alike.
At Stonewood, our passion for gourmet seafood stems from our love for the ocean, lakes and beautiful waterways that shape the state of Florida. That's why we've put together a list of our favorite fishing destinations across the state, places where you can truly appreciate the allure of the open water (and maybe even land a record-setting catch!). Read on to learn more.
Islamorada
We're naturally kicking off our list with one of Florida's most famous fishing destinations. Islamorada is aptly known as the "Sport Fishing Capital of the World," so if you're looking for big catches and beautiful views, this is the place to be.
What's biting here? From the pristine flats of Islamorada, you can venture off to further-out, offshore destinations where you'll find fish like enormous, vibrant mahi, blackfin tuna, tarpon and more. Of course, if fly fishing is more your style, you can't go wrong by sticking close to shore, ankles in the water and endless horizon at your disposal. Islamorada's made for it all.
Lake Baldwin
Skipping across the state, we arrive at Lake Baldwin – a hidden Central Florida gem, nestled between Orlando and Winter Park. While not the largest spot on our list, this lake packs a lot of character – you find it in colorful sunsets and a curved shoreline that offers plenty of quiet, tree-lined vistas to enjoy. Fishing is best done from a boat since the center of the lake is home to some of the best largemouth bass rates in the area.
Lake Rousseau
A twisting, snake-shaped lake located on Florida's West Coast, it's easy to miss Lake Rousseau as you cross the state – but you definitely shouldn't. The charming lake is home to an abundance of submerged tree trunks and lush vegetation, both by the banks and in the water itself, so there's a lot of fun fish hideaways to explore as you angle. The clear, gorgeous water is home to bass, first and foremost, as well as species like crappie, catfish and the aptly-named stumpknocker, for which you know exactly where to look. Areas of cover are always worth exploring on this beautiful body of water and its eclectic landscape.
Ten Thousand Islands
You don't need to venture far offshore to enjoy some truly thrilling fishing – or a great view to boot. Southwest Florida's Ten Thousand Islands region is proof of that. The islands themselves are a diverse mix (some are islands, others clusters of mangroves, you'll have fun paddling through), and one-of-a-kind sights, like the Cape Romano Dome House, are certainly worth the trip alone. If you came for fishing, you're in luck, as red drum, spotted sea trout, tarpon, snook and other species are common finds in the area.
St. Johns River
Local to Volusia County or the surrounding area? The St. Johns River is an excellent destination, an inland waterway that serves as the perfect complement to the Atlantic-side angling Daytona Beach and its neighbors are famous for. Above Lake George (at the county's northwest corner) you'll find some familiar marine species, though the river's entirety is a good place to search for largemouth bass, redear sunfish, bluegill and brown bullhead. As you meander along the river (who's in a rush, anyway?), nearby stops at gorgeous springs and lakes big and small will make the trip a truly exciting adventure.
These are a few of our favorites – now tell us yours!