Thu, May 25, 2017 at 10:35AM
---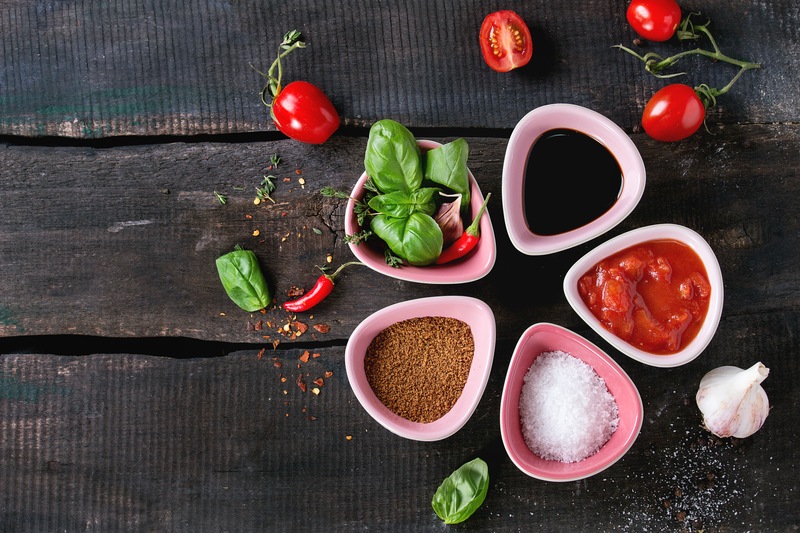 Chocolate cake or a nice, juicy steak? Fries or churros? Chicken wings or fruit salad?
Many people align themselves with sweet over savory dishes, or vice a versa. But what's the big difference between the two—besides salt and sugar content—and is there a way to satisfy them both?
We think so! We'll be exploring the meaning of taste (and how it's reflected in our food) in today's Casual Flavors article. Read on to learn more.
Sweet
When it comes to sweet dishes, they're relatively easy to define. Whether due to the natural sweetness of fruits like strawberries, cherries, apples, and more, or the presence of added sugar in your favorite cake mix, sweet foods would be hard to miss.
Unlike savory foods (which we'll get to in a minute), the sweetest foods can't quite be gobbled up or eaten meal after meal. Their taste is so pleasing that too much of it might leave you feeling incomplete—like you went straight to dessert after skipping lunch or dinner.
Savory
Savory foods, on the other hand, fulfill that need for heartier mealtime substance. According to Merriam-Webster, to be savory is to "be pungently flavorful without sweetness." In other words, savory foods (chicken, rice, steak, fries, etc.) possess a unique taste and completeness that doesn't need to be balanced out by lighter, sweeter ingredients.
Of course, chefs can (and do) add those ingredients, anyway, for the sake of spicing up routine palates and creating something new…
Dishes that defy the norm
What about dishes that don't fall strictly on one side or the other? Such dishes contain a unique meshing of two distinct flavors—and, somehow, it works!
Take, for example, our Ginger Lime Salmon. This is a dish whose savory foundation is amplified—not disguised—by the addition of traditionally sweeter ginger. Similarly, our Tuna Steak makes use of a coconut lime aioli that prevents the tuna from falling into "predictable" savory seafood territory.
Today, chefs are even taking the hybridization further with unique treats like bacon ice cream or even salted caramel, which can be easily worked into dinnertime dishes as well as desserts. Doing so makes cooking (and eating) exciting, as it flips our expectations of what a particular dish will taste like.
Whether you're in the mood for something to satisfy your sweet tooth, or want to dig into something savory, you'll find just the ticket here at Stonewood.
Make tonight extraordinary! Each of our 12 Stonewood locations has its own unique community flair--but they all commit to the same excellence in fine ingredients and kitchen expertise. Find a Location and be sure to Sign Up for our E-Club for news and special offers!