Wed, Jun 19, 2019 at 8:40PM
---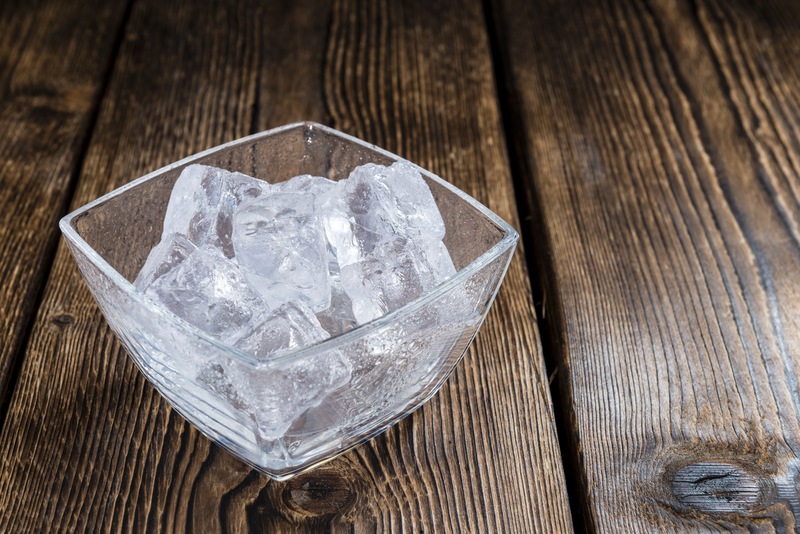 When it comes to entertaining, you naturally think about crafting the perfect menu of fresh flavors and delicious drinks—but one unassuming (and very cold!) kitchen ingredient might be exactly what takes your party to the next level. We're talking about ice!
Wondering how frozen H2O can help heat up your next dinner party or impromptu get-together? Just read on as we share a few of our favorite ways to use ice as you entertain, all summer long.
Add frozen flair to your entertaining spread
Even the simple addition of ice to your entertaining spread—a buffet table or formal centerpiece—can dress up your space in a big way. And we're not talking about elaborate ice sculptures! For an easy display option, simply fill a decorative bucket with ice and your beverages of choice (typically champagne or other sparkling wines—but even juice and soft drinks work well at the kids' table!). You can even add strawberries for a colorful flourish.
Enjoy novelty ice cubes
Many go-to summer drinks call for some ice, but who says you have to stick to the same-old cubes? Novelty ice options are sure to draw the eye, serving as a fun flourish that puts your attention to detail on full display. An intriguing ice sphere is easy to make with the right mold, and it fits perfectly into your go-to rocks glasses. You can even pick up molds in the shapes of your favorite movie characters, or freeze your H2O in a tray for mini ice balls that makes everyday drinks more fun.
Rethink your ice tray
On the flip side, you can use your ice tray for things besides H2O, too! In fact, when you're entertaining a crowd, your ice tray might just prove invaluable as it provides an easy place to freeze many starter-sized treats at once. Add yogurt, granola and a piece of fruit for easy parfait pops or chocolate-pretzel clumps for a cold, pop-able snack—just about combination you can think of will work well here!
Sip on fruity cubes
The warm summer sun doesn't have to thwart your iced drinks! Whether you're enjoying iced tea, sangria or even iced coffee for a poolside brunch, you can plan ahead to prevent your drinks from getting watered down as the ice melts. Simply add your drink of choice to your ice cube trays, in lieu of plain H2O, so that when you add ice cubes to your drink, the melting results in a strong, steady flavor—not a weak, watered-down one!
You can also use this method to enjoy fresh flavor combinations. For example, freeze lemonade cubes to add to iced tea for a vibrant, tangy treat; or freeze lemon-lime soda to add to your homemade white sangria for a bright, bubbly sensation that's sure to survive the afternoon sun.
Ice your veggies
If you're hosting a dinner party at home, you can use ice to prep your produce for the meal ahead! Soaking your lettuce, for example, in a bowl of ice water will help keep it from wilting as you prepare the rest of your meal. The result? In as little as half an hour, you've got crisp, cold and deliciously refreshing greens your guests are guaranteed to love.
We hope that these ideas help add a fresh, cool element to your next get-together!