Thu, May 23, 2019 at 1:55PM
---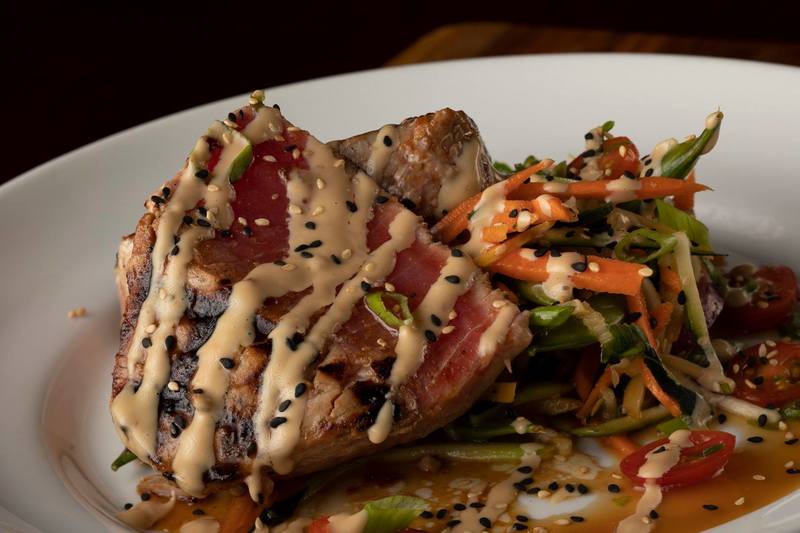 Looking for a versatile ingredient to add to your next dish? Reach for the lime! This powerful produce can do it all–bringing the heat out of savory meals, and adding a delightful tang to sweet treats, too.
Read on as we explore what makes the lime so lovable for chefs and foodies alike—as well as a few of our favorite ways to enjoy lime flavor on your next Stonewood outing. Take a look.
Limes came a long way
Today, limes are an integral part of Floribbean cuisine, but it wasn't always this way! In fact, limes were likely brought from their native Indonesia to the Mediterranean. When Christopher Columbus traveled to the New World, he brought limes along with him to grow here—and the rest is citrus history.
They pack a nutritious punch
Like its fellow citrus powerhouses—oranges, lemons and grapefruits—lime delivers lots of tangy flavor, but lots of nutritious benefits, too! In addition to serving as one of your recommended fruit servings of the day, each lime delivers about a third of your recommended daily vitamin C, a must-have boost for your skin, immune system and more.
There's more than one kind of lime
So, you're sold on the citrusy goodness of limes and are ready to stock up. Just be sure to reach for the right lime at the store, because there are two types that may seem similar at first glance. The most commonly used lime is also known as the Persian lime, your go-to for lime juice, marinades and more. The Key lime, named for its "home" in the Florida Keys, is different in color, texture and taste. You'll notice that it has a thicker, yellower rind when ripe—in the kitchen, it has a stronger aroma that lends itself to pies and pastries where the flavor can shine through against a sweet backdrop.
Tips for lime goodness at home
Wondering how to use limes at home? One of the great things about this flavorful citrus is that it can serve as the star of the show or a small-but-mighty supporting player. In other words, lime can shine wherever it's used, even in small amounts! A few of our favorite ways to use lime at home include…
Lime and cilantro, which pair perfectly in sauces, salsas and rice dishes thanks to the lime's power to bring out the cilantro's subtle, citrusy notes.
Lime vinaigrette for light, summery pasta dishes and arugula salads.
Lime juice sprinkled atop a garlicky chicken for a fresh bit of flavor and heat.
Why we love limes at Stonewood…
Visiting Stonewood for dinner? We love limes, too, and have plenty of dishes, drinks and desserts to satisfy your appetite! Consider trying one of these beloved picks…
Asian Chicken Salad, a flavorful entrée that features oak-grilled, ginger lime marinated chicken breast atop a bead of crispy wontons, chilled rice noodles, fresh mixed greens and housemade ginger dressing.
Ginger Lime Salmon, where ginger's warm, aromatic spice pairs perfectly with lime's citrusy kick.
Tuna Steak, where you'll find marinated, oak-grilled ahi tuna immersed in the spirit of the islands. A crisp Asian slaw, chili garlic, soy, scallion and tomato drizzle and, of course, a classically tropical coconut lime aioli round out the dish for Hawaiian-inspired allure.
Ultimate Margarita, a tried-and-true combination of 1800 Reposado Tequila, Courvoisier, Cointreau, agave nectar and a bright medley of citrus: lemon, orange, and our beloved lime, too.
House-Made Key Lime Pie, a cool dessert with a tasty tang that defines Sunshine State flavor.
How's that old saying go? When life gives you limes… make something delicious! Let us know your favorite way to enjoy lime's fresh, citrusy flavor, and be sure to enjoy it here at Stonewood soon.