Wed, Jun 19, 2019 at 8:45PM
---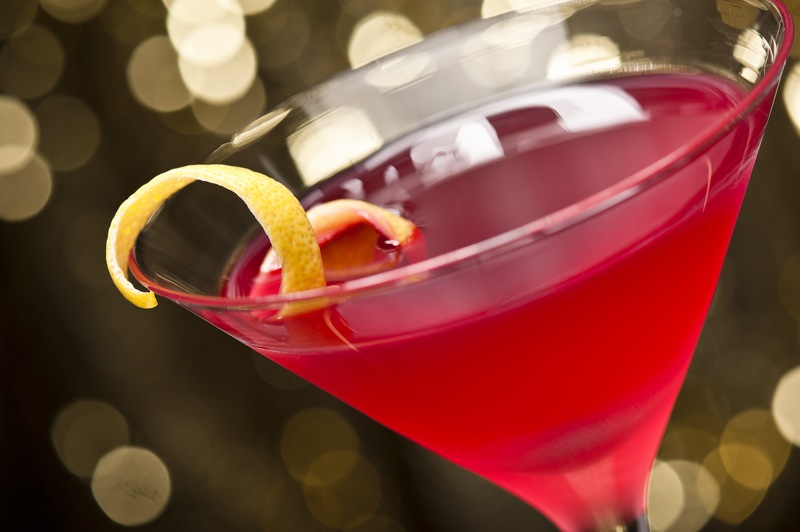 When the weather heats up and you're looking for a quick way to cool down, Stonewood's crafted cocktails and other beloved beverages have you covered! Read on as we share a few of our favorite go-to drinks that deliver a refreshing "aah" moment in every sip.
Pain Killer
Like its name might suggest, our Pain Killer cocktail is a soothing treat on sultry summer days—like a slathering of aloe vera on sunburnt skin, its tropical touch offers instant refreshment. (That comes as no surprise, of course, when you consider the fact that the Papa's Pilar Blonde Rum in our Pain Killer hails from Key West, where cruising, beaching and sun-soaked days are a way of life!)
We've paired this classic rum with a coconut puree, pineapple juice and orange bitters for a vibrant flavor experience you're sure to remember.
Stonewood Cosmo
Classically cool, our Stonewood Cosmo is a natural go-to all year long—but it works especially well on warm days, when you want a drink that's equal parts bright and refreshing! Tangy cranberry juice and lime pair perfectly with Stoli Citros Vodka and Cointreau for a delicious drink that's easy to enjoy.
Ultimate Margarita
Margaritas and summertime go hand in hand—they're the go-to drink for Cinco de Mayo celebrants, of course, but their appeal lasts long into the summer months when warm weather and get-togethers with friends call for a classic pick. Our Ultimate Margarita features 1800 Reposado Tequila, Courvoisier, Cointreau, lemon, lime, orange and agave nectar for a final flourish of sweetness. Pair yours with a classic Quesadilla, or any dish (like our Ginger Lime Salmon or Tuna Steak) that plays well with your margarita's citrusy flavor!
Sangria
A cold glass of vibrant sangria screams "summertime entertaining." It's the go-to drink for everything from impromptu wine nights to dinners by the pool, and, of course, meals out at Stonewood! Its ice-cooled blend of fruit and wine makes it effortlessly enjoyable on days like these.
Our Red Sangria, complete with red wine, Christian Brothers Brandy, blackberry syrup, peach syrup, cranberry juice, lemon, lime and orange, pairs well with your favorite Stonewood steaks. Our bright White Sangria, an effervescent blend of Chardonnay, Flor De Caña Rum, peach syrup, pineapple juice, orange juice, Sprite, lemon, lime and orange, is a great companion to seafood—especially milder picks, like our Lobster Roll—as well as creamy pastas, like our Blackened Chicken Pasta. Either way, sangria offers a smooth, easygoing experience you can enjoy all summer long, and beyond.
Beer
We can't forget about this classic refreshment! A cold, frosty beer pairs best with burgers, steaks, and, well, just about anything else on the menu. A great time to enjoy our variety of Craft Drafts is on our Crafted Tuesdays, when these drinks are $2 off (and chef-inspired, handcrafted burgers are on the menu for an easy pairing!).
We hope that these refreshing picks help you cool down, kick back, and relax all summer long—and beyond! Even after Labor Day, these drinks pair perfectly with the warm weather and sunny skies Florida is known for.