Mon, Mar 18, 2019 at 4:55PM
---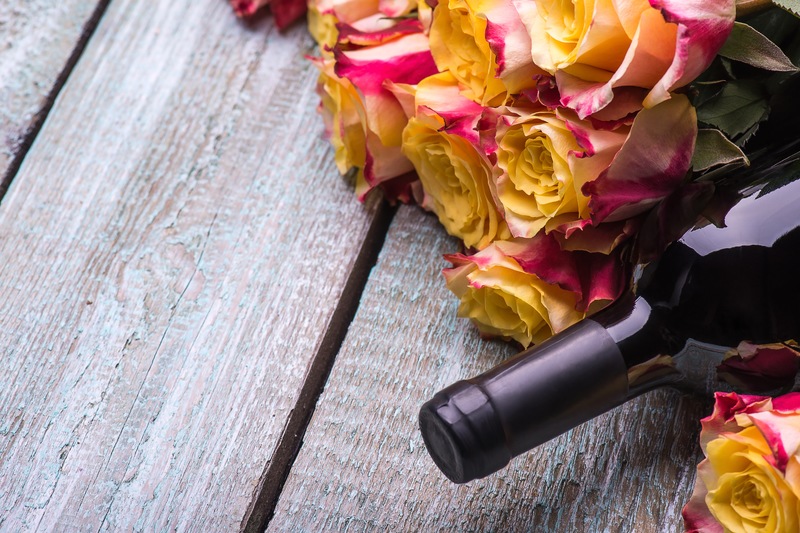 Like a breath of fresh air, springtime is back—and with it comes the breezy delight of picnics, dinner parties and just-because gatherings with friends.
It's the season of entertaining al fresco, and we can't wait! Today, we're sharing our top tips for tackling the warm, sunny, fun-filled months ahead. Take a look.
Opt for breezy yet practical touches
When it comes to outdoor entertaining, flourishes that are fun and functional are the way to go! For example, lighting a citronella candle and turning on your outdoor ceiling fan can help keep mosquitoes at bay while simultaneously creating a breezy ambiance. Hanging a curtain over your sliding glass door helps create an airy atmosphere, while also making it easy to pass in and out of the house for drink refills and other tasks.
Don't overlook the drinks
Next to a delicious dinner, picking the perfect drinks can sometimes feel like an afterthought—but as the weather gets warmer and warmer, the right dinnertime refreshments are more important than ever. In addition to classic options such as a good bottle of wine, you'll want to have some cool picks on hand—think red and white sangria or fruit-infused water served up in iced mason jars, for example, or even a classic lemonade with a strawberry twist.
Layer your space with music
When entertaining outdoors, the right sounds can make all the difference! A moving water feature, such as a decorative fountain, can help create a relaxing atmosphere while muffling unwanted sounds like nearby traffic. Layer the environment with a curated playlist of dinner music (think jazz, acoustic pop, etc.) and play it over your outdoor speaker for an effortless addition your guests are sure to enjoy.
Bring the classics (and the not-so-classics)
If you're a guest at a springtime dinner party, classics are classics for a reason! Feel free to pair a traditional bottle of wine with a fresh bouquet of colorful flowers for a fun, seasonal touch—or opt for something new like a potted succulent. Among plant collectors, this sturdy desert-style plant is growing in popularity, and it's sure to be a hit for hosts since it is easy to care for and admire wherever it's placed.
Go bar-style…
Bar-style entertaining (think salad bars, s'mores bars, make-your-own taco bars, etc.) are the dinner party option du jour since they let you spend more with your guests and less time plating up dinner. A buffet table filled with all the fixings is casual yet modern, a perfect addition to any dinner party or impromptu get-together with friends.
… or reserve a room for stress-free entertaining
For a very special occasion, such as a birthday party, engagement or anniversary, you might prefer to focus more on the celebration and less on the specifics of planning a dinner. We get it! Reserve a group dining room at Stonewood so that you can focus on having fun and enjoying a delicious meal with the people you care about most. We'll get the dishes.
We hope that these tips help you enjoy this season to the fullest! Whether you're dining out at Stonewood or kicking back with a poolside dinner at home, there's always something to celebrate—find that "something" and enjoy!