Sun, Sep 09, 2018 at 11:30AM
---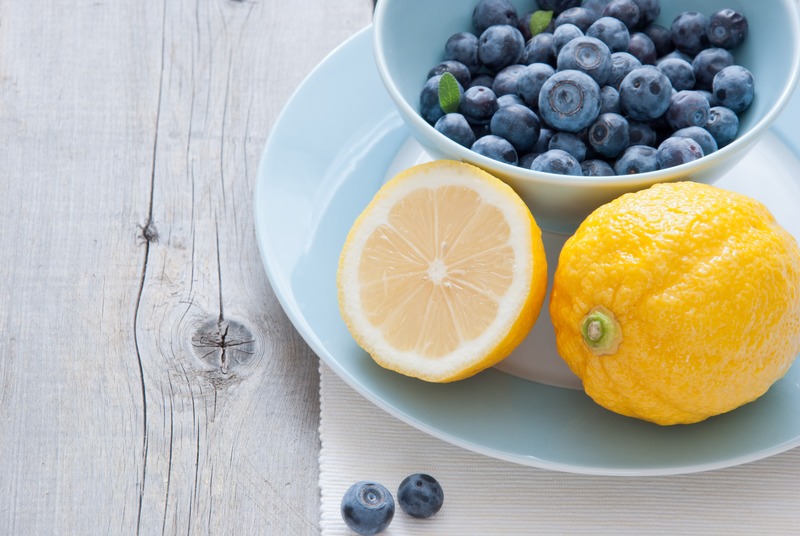 Sweet blueberries. A lemony twist. The refreshing "ah" of a mule sipped over ice. When you're searching for dinnertime satisfaction, you can find it in a glass—or, rather, a copper mug.
Stonewood's Blueberry Citrus Mule offers everything you love about the traditional Moscow Mule, with the addition of a fruity fusion that keeps it fresh and exciting from start to finish. Ours is prepared with a simple quad-team of characters: blueberry syrup, lemon juice, Gosling's Ginger Beer mixed with the renowned Stoli Blueberi Vodka.
Simple enough for a modern craft you're sure to enjoy! Of course, this innovative mule works thanks to a combination of factors—careful chemistry and the successful history of the traditional Moscow Mule, to name a few. Read on as we explore the ins and outs of this satisfying Stonewood staple.
A match made in Heaven?
Before we explore this sweet Stonewood cocktail, we wonder… what makes lemons and blueberries such a natural, delicious pairing?
As it turns out, there's definitely some chemistry between these two. Just close your eyes and think of each fruit, and imagine what comes to mind…
For lemon, we naturally think of bright, zesty dishes: salads, light pastas, citrusy chicken, lemonade and other treats that make our mouths pucker up in preparation for the sour, tangy experience.
But then, for blueberry, we tend to think of wholesome, grounded dishes—comfort foods like blueberry pies, cobblers and other baked goods that are sweet and easy to enjoy.
When the two fruits come together, we get the best of both: a sweet, familiar flavor made fresh and exciting thanks to the addition of its culinary counterpart, the sour, lively citrus.
(Of course, while many people view blueberries as simply sweet, they are not always without the slightest bit of tartness—that special something that makes them closer "pals" to lemon than we might first think…)
The makings of a Mule
So, we can see how lemons and blueberries make for great companions in the kitchen—but do they belong in the traditional setting of a Moscow Mule? Well, we certainly think so!
The cool drink traditionally comprises vodka, lime juice and spicy ginger beer, all served over ice for a refreshing touch. Our exciting spin on the Mule (which may be named for its flavorful "kick," similar to the kick of its animal inspiration) maintains that citrusy touch while lending a bit of sweetness to the overall experience. It's the perfect treat for a relaxing night out, especially for those who prefer their drinks a touch sweet, without sacrificing any of the exciting "oomph" for which the Moscow Mule is so well-known.
How to enjoy
You can enjoy our Blueberry Citrus Mule with a great variety of dishes—but for those looking for that "perfect" pairing, why not try it with a Ginger Lime Salmon or Asian Chicken Salad? Each dish features ginger, making them flavorful complements to the ginger beer in your Mule. Or, enjoy a Blueberry Citrus Mule with your dinner, then try a similar combination of flavors at dessert with our Lemon Blueberry Cookie Ice Cream Sandwich! This is a sweet, family-friendly treat inspired by the same flavor fusion behind our Mule.
Ready to enjoy? Come down to Stonewood for dinner and drinks, and get to know—firsthand—the exciting combination of citrus and berry that awaits. We look forward to seeing you soon!