Mon, Aug 20, 2018 at 1:05PM
---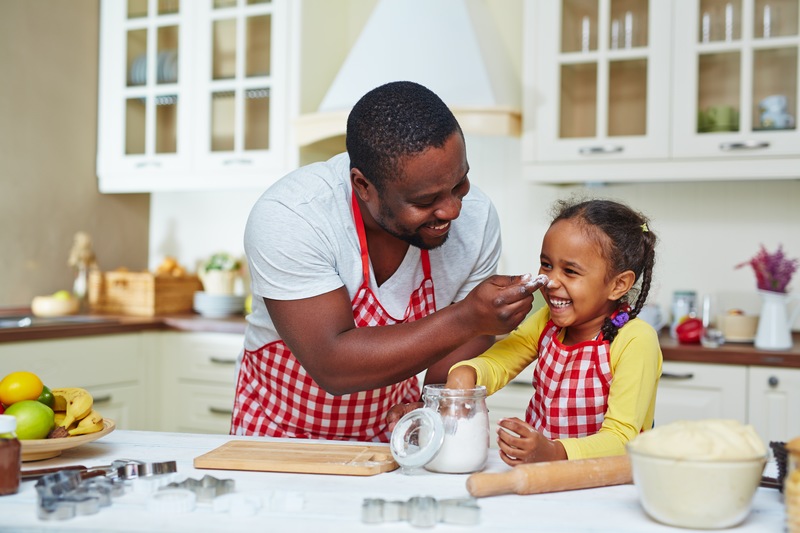 Backpacks ready? Lunches packed? Pick-ups, drop-offs, and extracurriculars confirmed?
Check, check and check. But as you scurry to start the school year this August, don't forget to add another item to your checklist: family fun!
Those long, lazy, under-the-sun days of summer may be winding down, but the simple enjoyment of spending time with the family is a year-round treat—and it's more accessible than you might think.
Read on as we share a few of our favorite back-to-school ideas to enjoy as a family… including some particularly delicious cures for weekday pick-me-ups. Take a look.
Spend time outdoors
Even when school's back in session, there are still plenty of opportunities to get some sun and relish time outdoors. Whether you live by the beach or springs, or have a backyard pool, swimming is an easy way to fit in exercise on busy days—though when the family's having fun splashing around in the pool, it probably won't feel like exercise!
Fishing is another great activity to enjoy—from the pier, or even along the St. Johns. While angling might at first seem like an activity for the weekend, even shorter trips after school can be great at clearing the mind and enjoying some quality time together—plus, the fish tend to frenzy closer to sundown, as they search for food, so you might just find some serious luck on the water.
Even before team sports kick off at school, kick (or catch) a ball around with family. Running on the sand offers some great strength and resistance training, but even something as simple as romping around the backyard will do you well!
Take up a new craft…
As we approach the back-to-school season, it's also a great time to learn something new. In addition to all the new things the kiddos will be learning in school, extracurriculars offer a chance for them to hone new crafts and discover fresh passions for art, music, dance, karate—you name it.
Stetson University, located in Volusia County, is just one example of a great community resource in this area. Children and adults alike can sign up for private lessons in everything from violin to trombone to percussion, taught by students and degreed musicians—so you always have the opportunity to learn something new!
Younger kids will also enjoy the simple pastime of arts and crafts—putting the art skills they picked up at school to the test, creating clay sculptures, coloring pictures or designing beautiful collages.
… or get "crafty" at the dinner table
Another way to get "crafty" is at the dinner table!
Some say Tuesdays are like a "second Monday," but we see them differently—as opportunities to get together, stay on the same page as the week progresses, and indulge in family fun and delicious food. That's exactly what our Crafted Tuesdays have to offer! Here, the whole family can enjoy hand-crafted burgers—innovative designs cooked up through chef inspiration—adding an artful, exciting flair to everyday dinner. (You can enjoy $2 off craft cocktails, too!)
Celebrate the little things
When it comes to celebrating the little things—and the big ones—with family and friends, Stonewood offers a great environment to do just that. Capping off big weeks (and exciting news like honor roll or science fair wins…) with a dinner out is a great way to relish the moment and get the family together. For bigger celebrations, take the team, club or band ensemble out for a group dining experience they're sure to love—a worthy celebration for a job well done, and inspiration for many more to come.
We hope that these ideas help make your back-to-school season that much brighter. And remember: for all those academic achievements, team wins and just-because occasions along the way, Stonewood is your go-to!